RICHMOND, Va., Nov. 18, 2013 – INARAY Outdoor Lighting, known throughout Central Virginia for specializing in landscape lighting installation for homeowners and businesses, has expanded its service area to the Virginia Beach region. This expansion brings hassle-free, custom-fit holiday lighting for Christmas and Hanukkah to area residences.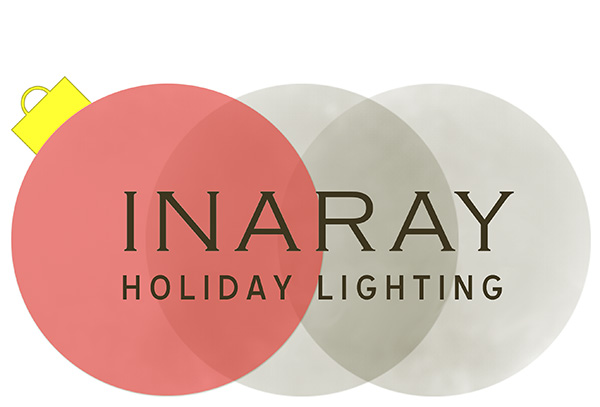 INARAY's holiday lighting team has a long history of providing custom holiday lighting displays throughout the metro Richmond area and is pleased to welcome Virginia Beach residents to the INARAY family. INARAY utilizes the latest in energy-efficient lighting and LED technology to create the perfect setting for every winter wonderland. As an independent outdoor lighting company, INARAY's team of experts carefully creates each custom-designed holiday lighting display to fit the personality of the homeowner.
Holiday lighting provided by INARAY includes an at-home consultation with discussions and drawings of the lighting plan for the home, followed by a customized lighting installation cut to fit the property's unique characteristics. After installation, all INARAY lighting is serviced and maintained throughout the holiday season – if a bulb goes out, the replacement service is free.
This expansion of INARAY's offerings to Virginia Beach marks a new opportunity for homeowners to experience life in the light, all without the worry or hassle of climbing ladders, changing bulbs and storing the lighting afterward.
For more information about the expanding business of INARAY, contact Todd Peace at [email protected] or Scott Moberly at [email protected].
About INARAY
Founded in 2002, INARAY Outdoor Lighting is the largest provider of holiday and landscape lighting in Central Virginia. INARAY works with many professional partners like landscape designers, architects, and manufacturer's representatives who need a quality lighting team they can trust. Click here to learn more.