Armed with an experienced team lured from a local competitor, a North Carolina-based bank is making its first push into Richmond.
Park Sterling Bank, a $2 billion institution headquartered in Charlotte, on Monday opened an office in the Richmond market as it continues its quest to recreate the model of large regional banks from the 1980s and '90s.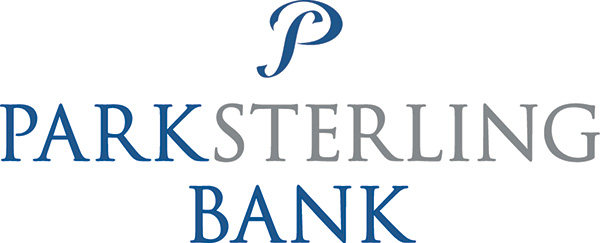 For its arrival in the market, Park Sterling recruited five bankers from StellarOne Bank and set up shop temporarily at 4860 Cox Road in Innsbrook. The company is working to find a location that will serve as a full-service branch and the home base for its wealth management mortgage banking operations.
"Virginia has been on our target list to build a franchise since we started," said Park Sterling chief executive Jim Cherry. "It just happened the right opportunity to do that came along now."
That opportunity came when mortgage executive Steve Farbstein, commercial bankers Rob Leitch, Tom Zachry and Bobby Cowgill, along with wealth management executive Michael Williams, all jumped ship from StellarOne as it was finalizing a deal to be acquired by Union First Market Bank. Williams is now head of Park Sterling's wealth management division. Farbstein is running the bank's mortgage business.
At Park Sterling, they'll compete with Union First Market, which also has sought to recreate the stature of former regional behemoths such as First Union and Signet Bank.
"We realized there was a gap in the Carolinas and Virginia, with no banks between $5 billion and $20 billion in assets," Cherry said. "We used to have a bunch of them. But all of them grew up, and nobody filled in behind them."
Park Sterling is the latest out-of-town bank to test the waters of the Richmond market.
First Tennessee Bank, Middleburg Bank, First Community Bank and others have looked to increase their presence here in recent years.
Although Park Sterling is new to the area, Cherry is no stranger to Richmond.
He was a longtime Richmond banker, most recently as head of the Mid-Atlantic region for Wachovia before retiring in 2006. He received his bachelor's degree from Hampden-Sydney and is a graduate of the University of Virginia's Executive Program.
Park Sterling was founded in Charlotte in 2006 by Bryan Kennedy, who is now the bank's president. He raised $45 million in capital to get things going, and the company held a $150 million IPO in 2010. Two acquisitions in North Carolina and South Carolina followed in 2011 and 2012.
The bank now has 43 offices in North Carolina, South Carolina and Georgia.
The bank's loan production office is up and running in Innsbrook, Cherry said. It has prospects in mind for a more permanent location and expects that process to be finalized, pending regulatory approval, in the next few months. Cherry would not say what parts of town the bank is considering for its branch.
The bank will eventually offer services including commercial lending, private banking, retail banking, real estate lending, builder financing and wealth management to the Richmond market.
On the commercial side, it typically targets businesses with revenue up to $50 million annually and small businesses that $5 million in revenue.
Park Sterling also is eyeing prospects for its Richmond roster of bankers.
It will continue to look for talent from banks in the area both larger and small, Cherry said.
"You take talent where you find it," he said.
Correction: A previous version of this story listed Steve Farbstein as a wealth management executive. He is head of the bank's mortgage operations for Park Sterling.