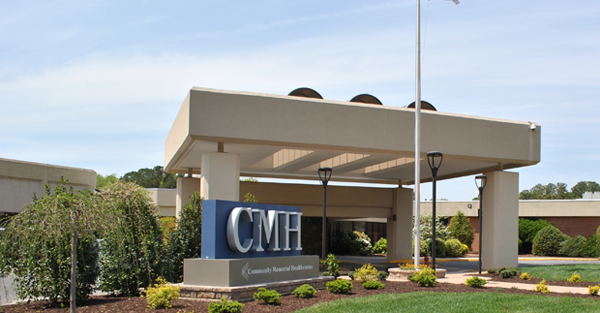 One of the area's biggest hospital brands is adding to its family.
VCU Health System announced this week that it is absorbing Community Memorial Healthcenter in South Hill, Va., and will make a major investment to upgrade the facility.
CMH, which sits about 80 miles south of Richmond, will become a part of VCU Health System and will be renamed VCU Community Memorial Hospital.
No money will change hands. VCU will take control of the nonprofit's facility.
Pending federal and state regulatory approvals, the agreement should be completed by June 30, the university said in a press release.
VCU Health System pledged a minimum of $75 million in "strategic investments" in CMH as part of the deal, the release said. These include the construction of a new hospital to replace an outdated structure. Plans for the upgraded hospital will be developed later.
After the change, the CMH board of directors will include members of the South Hill community and VCU Health System, VCU said.
CMH opened in 1954, and is licensed for 99 acute care and 161 long-term care beds. It employs 800 people, has 200 volunteers, and offers in-patient and outpatients services, VCU said.
No staff changes are anticipated, said John Duval, CEO of MCV Hospitals and Clinics at VCU Health System. VCU Health System has about 9,000 employees of its own.
Duval said the deal will provide opportunities for VCU students and residents to learn more about rural health care and for the university to increase its clinical trials.
VCU also takes on a hospital that generated net patient revenue of about $71.6 million and other operating revenue of $2.43 million during the 2011-12 fiscal year, according to the most recent data available from Virginia Health Information. CMH had expenses of $65.9 million and a net worth of $45.7 million that year.
CMH said in a release it was looking for an organization with more clout to "ensure CMH's long-term sustainability."
It found that in VCU Health System. According to VHI, VCU Health System reported more than $1.1 billion in revenue during the 2011-2012 fiscal year.
The two health organizations have also worked together over the years. VCU Massey Cancer Center physicians currently provide outpatient medical hematology-oncology and radiation oncology at CMH.
"There's a very nice alignment between the two organizations," Duval said.
The CMH addition isn't the only project VCU has in the works this year.
The Children's Hospital of Richmond at VCU broke ground in 2012 on a $168 million pediatric medical facility. The 640,000-square-foot Children's Pavilion is scheduled for completion in 2015.
VCU Health System recently tore down the old Red Carpet Inn on Sherwood Avenue, which it purchased in November for $1.3 million to make way for a new storage facility.
The CMH deal follows a recent rural acquisition announcement by one of VCU Health System's largest competitors.
Bon Secours Virginia Health System has a deal in the works to acquire Rappahannock General Hospital, the organizations announced in February.
They also compete with HCA Virginia, a for-profit hospital chain that operates seven hospitals in the Richmond market.