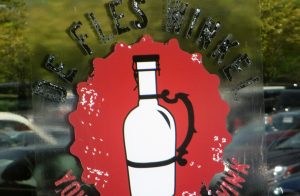 A new specialty beer shop is set to open near Short Pump.
Lou DiCello plans to open later this month The Wink, alternatively called De Fles Winkle, at 11355 Nuckols Road in the Twin Hickory Town Center. In April, DiCello signed a five-year lease for the 1,200-square-foot space, formerly home to a chiropractor's office.
DiCello, a health care salesman, said De Fles Winkle is Dutch for "the bottle shop." With eight brews on tap and shelves lined with Virginia, German and Belgian beers, The Wink will look to draw on the popularity of craft beers and brewery tours.
"I still think those on-site experiences (at breweries) are worthwhile," DiCello said. "This is sort of an extension of those experiences. The two feed on each other."
Customers at The Wink can fill their growlers. And DiCello plans to host events. A television will be used to let distant brewmasters talk shop at tastings through Skype.
DiCello has long thought of breaking into the beer business.
He said he didn't want to put up the money necessary to start a brewery, especially with the rise in competition. He didn't want to start a beer-focused restaurant because of the long hours. The idea of a retail store seemed like the best option.
"I have to be able to do enough volume to justify the margins," DiCello said. "There is some risk, but I think it's a manageable risk."
DiCello said he's buying his product from Specialty Beverage of Virginia, Loveland, Brown Distributing Co., Hop and Wine Beverage, The Country Vintner and Republic National Distributing.
To protect his stock, DiCello said, he is tinting the windows at his store and will minimize use of artificial lighting.
"Two of the big devils of beer are oxygen and sunlight," he said.
DiCello said if wine shops can stay in business despite the offerings in nearly every major grocery store, then his beer shop also can succeed. Still, DiCello will also have to contend with other specialty beverage shops, such as Corks & Kegs at 7110 Patterson Ave., Total Wine and niche grocery stores.
"The location of the shop is important," DiCello said. "This is a pretty suburban area. If you don't want to drive 15 miles to the brewery, you can come here. There is a convenience factor to it."