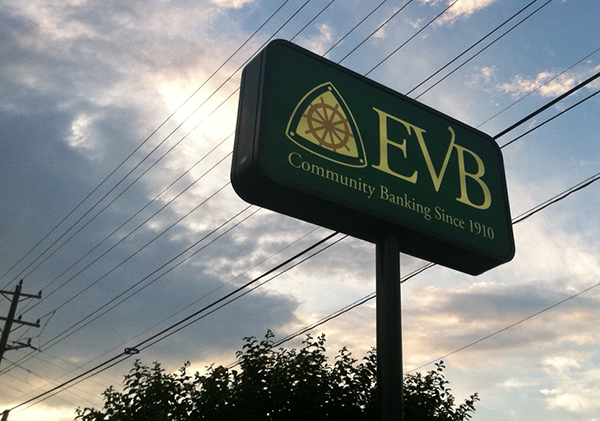 Feeling confident after a $50 million capital raise, a local bank has lined up an acquisition in Hampton Roads.
Eastern Virginia Bankshares, parent of EVB, on Thursday announced a deal to buy Newport News-based Virginia Company Bank in a deal valued at $9.6 million.
A $1 billion bank headquartered in Tappahannock, EVB will take on Virginia Company's $100 million or so in assets as well as its three branches in Williamsburg, Newport News and Hampton. It will pay a combination of cash and stock.
Joe Shearin, EVB's chief executive, said the deal gives his bank a chance to branch out into a new market and gives Virginia Company Bank a larger home as the industry continues to squeeze the profitability of smaller banks.
"The key to this one is it takes advantage of the market of smaller banks looking for the right partner," Shearin said.
It also gives EVB, which has 23 branches around Richmond and nearby river country, more room to spread out.
"It takes advantage of our Eastern Virginia Bank name," he said. "We were in Gloucester, so it goes right over the York River. It makes perfect sense for us."
It marks the second deal in the last two months involving a locally based bank buying a smaller, out-of-town institution. Xenith Bank announced in March it would acquire Colonial Virginia Bank.
Much like Gloucester-based Colonial Virginia Bank, Virginia Company Bank is one of many smaller banks that sees an uphill battle in finding enough revenue and profits to keep shareholders happy while dealing with tight margins and rising regulatory compliance costs.
"They just realized, because of the regulatory pressure all banks are under, it's hard to make it on your own as small bank," Shearin said.
The deal also illustrates a trend of community banks venturing beyond their home markets to search for new revenue. Just as EVB and Xenith peered outside of the local market, other out-of-town banks have continued to look to tap into Richmond.
In acquiring Virginia Company Bank, which was founded in 2005, EVB takes another step up after a tough few years. The bank struggled with soured loans and a stringent written agreement with regulators.
But a $50 million capital raise last summer helped strengthen its books and get the regulators off its back.
"It's part of that capital that gave us the balance sheet strength to do things like this," Shearin said. "You need to put the capital to use to increase revenue."
As part of the deal, EVB will pay 25 percent of the $9.6 million in cash. The remaining consideration will be paid in shares of EVB stock. Virginia Company Bank shareholders will have the choice of receiving $6.25 in cash per share of VCB or 0.92 shares of EVB stock.
Virginia Company Bank CEO Mark Hanna will become president of EVB's Peninsula region operations.
The deal has been approved by the boards of both sides and must still be blessed by regulators and the Virginia Company Bank shareholders. Closing is expected during the fourth quarter.
Investment banking firm Keefe, Bruyette & Woods served as financial advisor to EVB. Troutman Sanders provided legal counsel in the deal. Raymond James & Associates worked as financial advisor for VCB. It had Williams Mullen as legal counsel.