The Martin Agency did Emmy "for your consideration" ads for the AMC show "Mad Men," as featured in Adweek.
Free Agents Marketing launched a new TV spot for Bon Secours Cancer Institute.
Free Agents also released an integrated campaign for Bon Secours Washington Redskins Training Center that encourages fans to share their pre-camp rituals for the chance to win a VIP training camp experience.
The Bergman Group recently launched a website for Asahina & Wallace, a Los Angeles-based book publisher.
Create Digital expanded its work with Verizon and is developing a comprehensive digital strategy for Verizon Small Business.
Madison+Main will do some branding and marketing initiatives for Riverside Turf and a new campaign for Commonwealth Autism Services. They completed a new radio spot for Vera's Fine Jewelers.
Madison+Main also launched a 30-second PSA for Lightning Safety Awareness Week.
Madison+Main produced a new TV spot for Village Bank and released a new version of its own website.
Franklin Street recently won nine industry awards, including three Gold Aster Awards; one gold and two merit awards from the Healthcare Marketing Report's annual Healthcare Advertising Awards; and three bronze awards at the annual Telly Awards.
Franklin Street also hired Clay Cutchins as a senior writer. Cutchins, who has 15 years of experience, relocated from Michigan.
West Cary Group is now the agency of record for Union First Market Bank and will a complete range of the bank's communications needs.
Big River will create a refreshed brand identity and a new donor video and website for Hospital Hospitality House of Richmond. A percentage of Big River's time will be offered pro bono.
Big River was hired by OFIC North America and Mark Mitchell of Whizard Strategy.
PadillaCRT won five Silver Anvil Awards and five Silver Anvil Awards of Excellence from the Public Relations Society of America.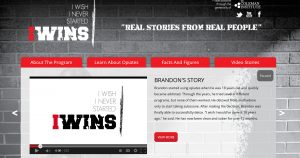 Addison Clark will create a customized landing page for Ethan Allen Virginia Beach and will handle their social media marketing and pay-per-click campaigns.
Addison Clark also launched a website and will handle social media marketing and print marketing for IWINS, a nonprofit initiative aimed at educating students about the highly addictive nature of opiates.
In addition, Addison Clark will provide SEO services, social media marketing, email marketing and consulting services for Sealeze.
Lythos Studios will do brand management, marketing strategy development and e-commerce website design for Virginia Longarm Network, a quilting services company in Oilville, Va.
Impression Marketing added five new clients: Invincia Insurance Solutions, Security Alarm Company, Moseley Electronics, Better Kitchens & Baths, and Arneson Leadership.
93 Octane launched an agri-tourism website for Fields of Gold Shenandoah Valley Farm Trail.
93 Octane also did a logo, website and a print and banner ad campaign for n1Health.