Richmond City Council made a push on Tuesday to help entice a California brewery to build a massive operation on the riverfront.
A special meeting of the council was held yesterday morning to introduce legislation that would give property just west of Rocketts Landing the necessary zoning to potentially house the planned East Coast operations of Stone Brewing Co.
The council could as early as next month approve special-use permits allowing unlimited beer production on about 12 acres at the corner of Williamsburg Avenue and Nicholson Street.
The San Diego area beer maker has said it will build a multi-million dollar brewery, restaurant, and retail operation on the East Coast and confirmed in June that Richmond is in the running to land the project.
"Stone is very serious about Richmond, so in turn, the city is demonstrating that it can meet Stone's accelerated development time frames," said Jack Berry, executive director of Venture Richmond, an economic development organization that works to promote the city.
The parcels named in the legislation are 3409 Williamsburg Ave., 4300 Williamsburg Ave., 108 Nicholson St. and 116 Nicholson St. The parcels are zoned M-1 light industrial and are limited to producing no more than 100,000 barrels of beer per year.
According to its website, Stone Brewing's California location produced more than 213,000 barrels in 2013.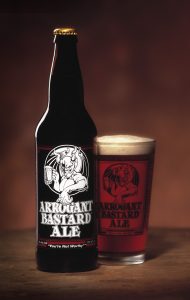 The bulk of the land where Stone could go is currently owned by the Richmond Redevelopment and Housing Authority. Less than an acre of property is owned by concrete maker Titan Virginia Ready-mix. The city's interest in the property for Stone Brewing was first reported by the Richmond Times-Dispatch.
Legislation was also introduced at Tuesday's meeting to allow the city's Economic Development Authority to use money from the Tobacco Row Development Cooperation Agreement "to advance economic development initiatives in the city." In this case, those funds would potentially be used as incentives to further attract Stone.
Stone wasn't openly mentioned during the meeting, which drew just five council members and lasted less than 10 minutes.
Councilwoman Cynthia Newbille, whose 7th District includes the potential brewery parcels, would not comment on the legislation. The mayor could not be reached for comment.
Councilman Parker Agelasto said the legislation needed to be introduced this month in order to be considered by the Planning Commission in September. Once the new legislation goes before the commission, it must then go through a full council vote.
Localities in multiple states have clamored to lure the brewer as it has proposed to spend more than $20 million to outfit its planned East Coast site. The plans, according to a request for proposals put out by Stone, call for a building of about 130,000 square feet that can be expanded to 220,000 square feet, or for land that could hold a structure of that size.
Stone projects revenue at its East Coast site to exceed $100 million in its fourth year and eventually reach hundreds of millions annually.
Berry said the facility could be a destination for the city.
"[Stone's] San Diego brewery is a major tourist attraction," he said. "They would provide a huge boost to the Fulton bottom area just east of downtown."