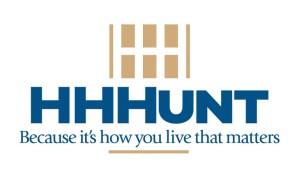 A local real estate company wants to reclaim its piece of a sprawling, long-stalled Midlothian real estate project and potentially get the development moving again.
HHHunt is pushing to foreclose on its 30-acre chunk of Roseland, a 1,300-acre planned development that was first proposed in 2008 and has since been slowed by the recession and bankruptcy of the two entities that owned the bulk of the land.
A large local homebuilder and developer, HHHunt was a creditor in the Roseland bankruptcy and was owed $5 million. Through the resolution of the bankruptcy process, HHHunt and the project's other creditors were given the right to foreclose on a total of about 800 acres of their collateral rather than wait to see if progress could be made.
Dan Schmitt, president of HHHunt, said the company is exercising that foreclosure right and will hold onto its 30 acres until the project gains traction. No foreclosure auction has been set because the company still must clean up some minor issues with the title.
In the meantime, Schmitt said HHHunt may look to take charge in spurring along the development.
"We have made it known we'd like to take the lead," Schmitt said. "I would like to think that we would have the opportunity to bring everybody to the table and try to make that deal work."
The parties involved include a handful of local banks that were creditors and developer Casey Sowers, who along with his late father, conceived the Roseland project.
would have to get Chesterfield County on board to get zoning for what has been billed as a colossal mixed-use planned community that would have more than 1.5 million square feet of commercial space and more than 5,600 housing units.
Roseland sits south of Route 288 at the intersection with Woolridge Road in Chesterfield County, near Old Hundred and Otterdale roads.
HHHunt is the second Roseland creditor to look to foreclose on its collateral since the bankruptcy reorganization was approved last year.
Franklin Federal Savings Bank took its 622-acre portion of Roseland back through foreclosure in February. The bank was Roseland's largest creditor and was owed $20 million.
It currently has the land on the market, and Franklin Federal CEO Rick Wheeler said there has been some interest in the property.
"We are certainly entertaining offers from parties that have an interest in the property," Wheeler said. "We haven't reached any agreements with anybody."
But Wheeler said it will take still time for any substantive development to take place at Roseland.
"Everybody is still trying to figure out the zoning and trying to work with the county to move this forward," he said. "We believe there is great long-term value, and we intend to hold it to get our value out."
Schmitt also said that it's a matter of time.
"It's a complicated piece," Schmitt said. "We need the county to be ready to move forward. We need Casey (Sowers) and their entity to be ready to do something, and it will take some cooperation from the banks and other interests," Schmitt said. "I'm confident that time is coming."