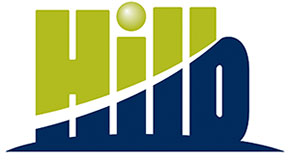 A deal-hungry local insurance brokerage went to the bank for its first acquisition of the new year.
The Hilb Group, a fast-growing Southside-based firm that has been on a buying binge for the last few years, acquired CityInsurance in Charleston, West Virginia, in a deal that closed Jan. 1. The company was a subsidiary of City National Bank and its parent company in West Virginia.
Hilb Group did not disclose the sale price, but City National said in a release that it would recognize an after-tax gain of $5.8 million from the transaction.
Hilb Group CEO Bob Hilb said it's the biggest purchase of an insurance agency the company has made to date.
"It's more than double the next largest deal we've ever done," Hilb said.
It's also the first time Hilb Group has bought an insurance operation from a publicly traded company, a twist that added some extra hoops to the deal.
"Every other deal we've ever done was: we're a private company buying a private company," Hilb said.
Talks with CityInsurance began in August, Hilb said. The company made an offer in September, that was accepted in October and finally closed earlier this month.
Hilb said this latest deal could be the first of more to come involving smaller banks looking to unload their insurance operations.
"(City National) realized they were going to have to make a huge investment to make the insurance operations more relevant. They didn't want to do that," Hilb said. "I think it's too soon to say it's a trend, but I think you're going to see more and more of it as the year goes on."
As part of the deal, Hilb takes on 45 new employees from CityInsurance and its four offices in West Virginia and one in Kentucky.
Those are Hilb's first offices in that part of the U.S. and it starts there with a foothold of $6 million in revenue, based on CityInsurance's 2014 numbers. Hilb has operations in Florida, New York and Tennessee, among other states.
"This business is the third-largest insurance agency in West Virginia, so it sort of establishes us pretty quickly," Hilb said. "We liked that."
The CityInsurance deal is Hilb's 13th acquisition since it began using a private equity-funded war chest to buy up insurance agencies around the country. It hit the mark of $25 million in revenue in 2014, Hilb said.
The firm was recognized last year among the fastest growing companies in Richmond, according to a BizSense's RVA 25 rankings.
That buying streak will continue this year, Hilb said, and another deal is in the hopper for next month.
Hilb Group is headquartered at 8720 Stony Point Parkway and now has more than 200 employees at 22 offices in nine states.