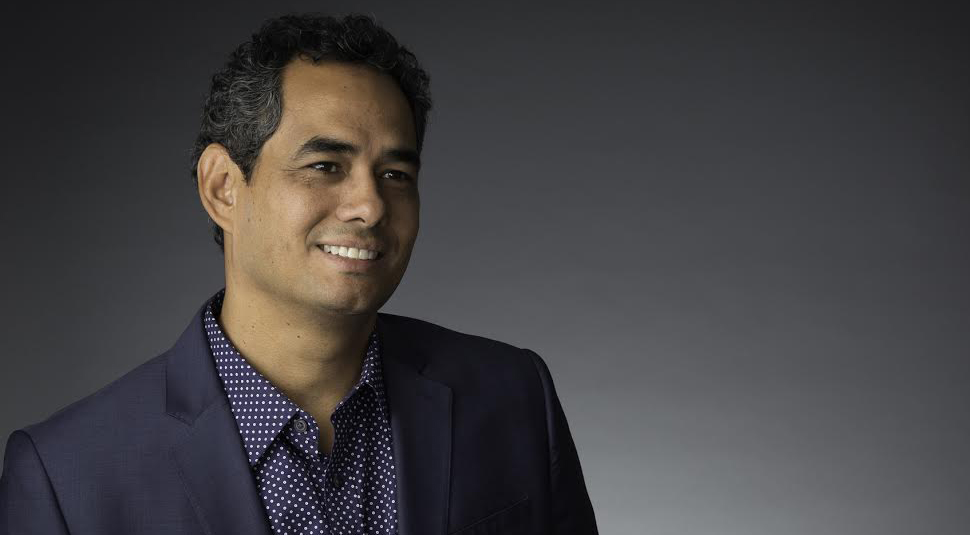 Editor's note: This is the second installment of what is planned to be a recurring Q&A with members of the local advertising and marketing scene in an effort to zero in on the creative process that fuels this industry in Richmond.
When Jimmy Ashworth returned to Richmond last year to join Neathawk, Dubuque and Packett as its head creative director, he found the local advertising landscape that helped shape his career had changed since he left it 15 years before.
Back then, after getting a bachelor's degree in advertising from VCU, he was an art director with The Martin Agency, which continues to stand tallest among agencies in town. But now, as executive creative director for ND&P, Ashworth says he sees a community that could use another firm to lead and unite it, as he said The Martin Agency has done over the years.
BizSense spoke with Ashworth about how Richmond's ad scene has evolved since he's been gone, what brought him back to town, and how he goes about finding and developing the creative.
The following is an edited transcript:
Richmond BizSense: How has Richmond's ad and marketing community changed in the 15 years you've been away?
Jimmy Ashworth: If you go back to the heritage, back in the day, Martin, when it was smaller, had a lot of competition – agencies like Earle Palmer Brown, Ford & Westbrook; you have to go back to those. I think Harry Jacobs (former Martin Agency creative director), to me, was the spark for it all. He didn't want to just be the biggest advertising agency in Richmond; he wanted to create a creative movement in the Southeast. I think that helped really form a culture for people, at least back then, to have a goal and a vision that they could chase.
I think Martin is doing their part to help cultivate creativity and help others around them. I think it's easy to say there's The Martin Agency, and (then) there's everyone else, but I think there's different niches in Richmond right now.
Coming back to Richmond, I've always felt that Richmond needs another Martin Agency. Not a Martin Agency that's as big as it is now, but a Martin Agency that, back in the day, helped others get better by fostering this sense of community around the advertising industry.
I've been here only a year, but I've seen pockets of that. It just feels like there's so many creative shops right now that it's a matter of how can we wrangle everyone together and bring that spirit back to a more cohesive nature, so that we can all benefit from what we have to offer each other.
RBS: Describe your brainstorming or creative process when working on a new campaign or account.
JA: For me, it's not just: here's an assignment, go ahead and create an ad or a viral campaign or a TV spot or outdoor boards for it. As my career has evolved, it's been much more about diving deep in to see the insights and what can differentiate a brand or product from everything else out there.
In order for your message to stand out, it needs to connect to the viewers in an emotional way and in a relevant way. So for me, the creative process starts with not just being creative at the very end of it and coming up with the work, but the very beginning, figuring out how to connect with someone, what's important to them and how does this product or service fit into their lives.
It sounds simplistic, but really it comes down to aligning with the client and asking the simple question, which is: 'What do you stand for?' There's a lot of clients and companies that feel like they know what they stand for, and I think when we get in discussions with them, sometimes what they say is just this sort of generic boilerplate. And then you ask, 'Well, if that's what you stand for, why do you stand for that?' And for us, we don't walk in a room thinking we have the answers. We do our share of research on the brand, the product, the company and the consumer.
RBS: What's your favorite ad campaign that you've helped create for a client and why?
JA: I really enjoyed my time at Bose. Bose was known for creating great products, but sort of with this direct mail sort of advertising. In my time there, we moved them from that sort of advertising to much more contemporary, emotional advertising that connected with consumers. Because, you know, it's music; what's more emotional than music? If our products can convey realistic, lifelike sound and show how much joy music can bring to you, the advertising should communicate that, as well. So I was really proud we were able to move an engineering company into a space that felt a bit more in step with the times.
I think the work I did with my team there, it still felt authentic and true. It's one thing to try to be a creative person in a room full of creatives; it's quite another to sit in a room with engineers who are talking about sound waves' acoustic resonance and really absorb all that in a way that they feel like you're listening and feel that what they're communicating needs to come across. They know that they can't communicate it the way that a consumer will understand – that was our job. And it was really rewarding to be able to do that.
RBS: Why do you feel Richmond's ad and marketing community has developed the way it has?
JA: Richmond, as a city, has been evolving. There's a huge arts community, this whole craft beer movement, this whole tattoo community – we're actually doing something for the VMFA that focuses on that. I think it's made it easier for agencies to attract creative talent, now that Richmond isn't seen as sort of this confederacy of the South or this sort of Southern, small city. It's definitely got a lot of culture to it that is attracting a lot of younger creative talent.
I think things like the Richmond Mural Project is huge, and all these festivals that are being sourced and created. I still haven't caught up to everything. The music scene in Richmond is really vibrant; there's a lot of music festivals. I think that's all helped to keep and attract talent, be it from VCU or University of Richmond. I think that The Martin Agency, being this sort of hub for advertising, has definitely helped attract a broader range of talent, especially digital talent.