While the event's total draw remains to be seen, plenty of area residents are looking to capitalize on the influx of visitors expected from the UCI Road World Championships next week, offering up their homes and rooms as short-term rentals that – depending on where they're located – may or may not be legal.
Rooms and homes offered as nightly rentals through websites like Airbnb, VRBO and Craigslist appear plentiful during the nine-day bike race, which kicks off this Saturday and continues through the 27th.
Searches of those sites show hundreds of rooms available over the course of the event.
Airbnb, which lists the most rentals – more than 300 in the Richmond area as of this week – shows at least that many remain available the first few days of the event. Listings range from full apartments in the city's Fan District to rooms and full houses throughout the city and the suburbs.
Most listings appear to be condensed in the Fan and Museum districts, though rooms and houses are also available as far north as Ashland and as far west as Glen Allen and Short Pump. A lakefront home near Gayton Crossing in Henrico is offered for $769 per night, while a room in a VCU-area apartment is offered for $35 a night – a rate comparable to the HI Richmond hostel that just opened on North Second Street.
Overall, rooms offered on Airbnb Sept. 19-24 show an average rate of about $250 per night.
By comparison, a search for a one-night, one-person stay Tuesday night this week brought up 244 rentals with an average rate of $156.The last two nights of the event – Sept. 25 and 26 – do show slightly fewer rooms available in the area, according to a search on the site performed Tuesday. Searches for those nights, which surround the more popular Men's Elite Road Circuit race, showed 294 listings available that Friday night, with an average rental rate of $297 per night, and 262 listings available the Saturday night, at an average rate of $311.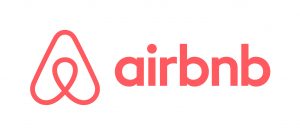 While downtown hotels are filling up fast the last few nights of the event, home rentals have not seen similar traffic, according to Lacy Williams, an agent with Joyner Fine Properties.
Williams, who created an event-specific website that lists rental properties – a search for "RVA Bike Race" brings it up – and marketed them through Airbnb, as well, said she has yet to rent one of those 19 properties.
"I haven't seen a lot of demand for them. I don't think there are a lot of people coming from out of town," Williams said.
"I didn't really pursue it much, because the city has a regulation that you can't rent for less than 30 days," she said. "So I haven't really rented anything."
The city of Richmond does currently prohibit short-term rentals of less than 30 days in all of its zoning districts, said Mark Olinger, the city's director of planning and development review. Olinger said an effort is currently underway to review and potentially amend a related ordinance to allow short-term rentals – though not in time for the race – as City Council directed staff to do in June.
In the meantime, the city is enforcing that ordinance on a complaint basis, said Olinger, who recalled fewer than 10 complaints received so far. Chesterfield and Hanover counties have taken similar approaches, though both allow short-term or transient rentals with an appropriate permit.
"This is all new territory for most communities," Olinger said.
In Henrico County, which does not have an ordinance addressing short-term rentals, Chad Williams (no relation to Lacy) has rented out the room he offers in his West End home for a total of 12 days specifically for the event. Williams is an Airbnb "superhost," a designation he received due to number of nights rented and reviews he has received since joining the popular website as a host two years ago.
"I got lucky, I think. I'm booked 12 days. And I don't feel like that's probably the norm," Williams said.
Williams said his guests are with a company that was hired to manage the event's volunteers through a software program. He said they booked extra days around the nine-day event because they'll need time to set up and break down their equipment.
"I would guess most people on Airbnb, if they get a week, they're probably only getting three days, four days. I don't know who would come here for the entire duration," he said.
Lacy Williams said the same in her response to the lack of interest she has seen in her 19 listings.
"Most of my (clients) wanted to rent their house for a week or longer, and it seems like the people who are coming for the race, they're primarily coming for the last weekend," she said. "(Owners) who want to rent a house, they don't want to do it for a couple days, because you've got to clean the house and get clean sheets and towels and move out and all that.
"It just didn't seem to be worth it for most people," she said. "Originally, I thought there'd be corporate sponsors who would want to rent nice houses, but we didn't find any of those either."
Chad Williams said he has heard from fellow hosts on Airbnb who have rented out rooms over the course of the event. He said he has also heard from a host who has seen little interest in her listing and is not sure why.
Williams said price has a lot to do with it. He listed his room above his typical nightly rate of between $42 and $70 or more and booked it at an average nightly rate of $125 for the 12 days. The host he heard from was offering a house for $395 per night.
That amount, Williams said, "is extremely fair – if you were to have four or eight guests. If it's a person or two people, that's not going to work. At that price, she's kind of alienating to only large groups."
Williams acknowledged he could have charged more for his room, but he chose to keep his rate to what it costs to cover his mortgage for those days.
"I went ahead and put in what I thought was a fair value, because I knew people were going to charge $300, $400, $500, because they're going to be greedy and they heard all these people were coming to town," he said.
"If I was going to some other city and using Airbnb, I wouldn't want everybody to start price-gouging," he said. "Essentially, it's just going to make everybody up the number, and it's not going to make the service as enjoyable or what it should be, which is to stay somewhere new, in a different pocket of the city, where a lot of hotels might not exist – experience a neighborhood, meet a new person."