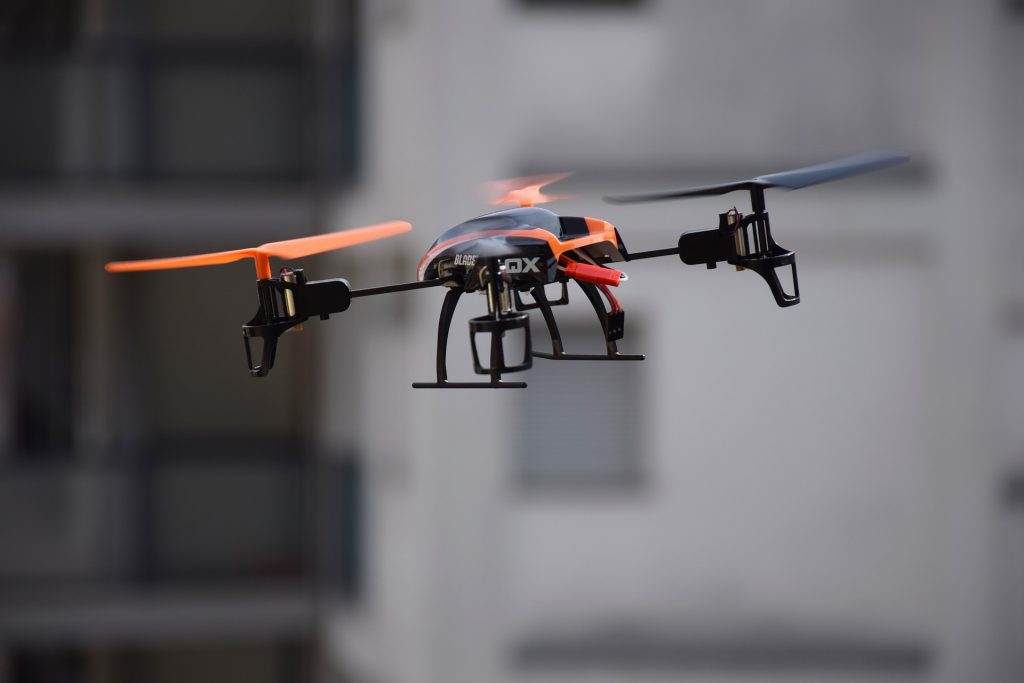 If one local attorney's hunch is right, the next potential frontier of personal injury law has flown way beyond the days of shooting your eye out with a Red Ryder BB gun.
Geoff McDonald & Associates recently created a new practice focused on drone injury liability – that is, injuries caused by the sorts of unmanned aircraft that are becoming increasingly popular as toys and tools for consumers and businesses.
"This is George Jetson stuff," founder and namesake Geoff McDonald said.
Drones are broadly defined as unmanned aircrafts and include those operated by remote control or programmed to do a task without a designated operator. They range in size, with some small enough to be gifts and others large enough to monitor power lines.
They're used in agriculture, construction, engineering, photography, real estate and a host of other industries. And recreational use is soon expected to skyrocket. The Consumer Technology Association, which conducts market research, predicts that 400,000 drones will be sold this holiday season.
"Right now, technology is growing exponentially every 16 months," McDonald said. "It's not just doubling. It's like 10 times 10."
McDonald's new practice consists of himself and another lawyer, Jeremy White, who has successfully completed a certification program that allows him to fly drones, allowing him further insight that will aid clients, McDonald said.
There have already been cases of drone-related injuries, McDonald said. They range in cause from fallen debris to explosions or collisions.
"It's a piece of flying metal or plastic or carbon fiber, with not one but four blades, propellers if you will, primarily made of either plastic, which is more forgiving, or carbon fiber, which is not so forgiving," he said.
McDonald first plans to start a campaign next year, titled "Just Be Smart," educating the public about drone safety. The firm will also work with clients, advising them on the use of drones and representing them in personal injury cases.
"If anything goes wrong – hopefully it won't, but it's just a matter of time – we'll be there to help them with that," McDonald said.
Drone use is quickly gaining momentum on the commercial side, and some of Richmond's largest law firms are working with businesses on how to best implement the technology. Williams Mullen, Hunton & Williams and LeClairRyan have each started drone-focused practices over the last year.
"Drones are going to be a very important tool for a wide variety of businesses," said Kevin Pomfret, co-chair of Williams Mullen's unmanned systems practice group. "Understanding the benefits and being able to explore those are important."
The Federal Aviation Administration does not yet have many laws for drones, but it does require that those flown for commercial purposes have a permit and be operated only by someone with a license.
Laws tend to be reactive when it comes to advancing technology, Pomfret said, so it's not necessarily unusual that the FAA has not implemented many rules yet.
Otherwise, the flying of drones is only loosely regulated by FAA's guidelines that involve not flying them near airports, stadiums or populated areas, which McDonald said can be vague.
"The laws are coming," he said.