Continuing our tradition of bringing the news to life, Richmond BizSense is proud to introduce our newest event series: Hard Hat Happy Hours.
Focusing on one of Richmond's most important industries, these quarterly gatherings will give our local business audience an inside view of four of the area's most talked-about new real estate development projects.
Guests will have the chance to see these sites as they take shape through various stages of development, and the events will include tours and face time with the developers, brokers and other players behind them.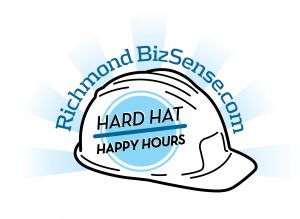 The first installment will be held Wednesday, March 16, on the unfinished ninth floor at Gateway Plaza, downtown's newest office tower at Eighth and Cary streets.
Already home to anchor tenant McGuireWoods, TowneBank, Bill Goodwin's CCA Industries and others, Gateway Plaza has led the way in a recent wave of news in the downtown office market.
Attendees will get to see some of the bones of the building and enjoy a March sunset with views of the river with ample food and beverages.
Tom Schroyer, an executive from Clayco, the building's Chicago-based developer, will be on hand, as will Andrew Ferguson, the Colliers International broker tasked with filling the 18-story tower.
We're proud to have several sponsors already signed on for Hard Hat Happy Hours, including Sands Anderson, Keiter, Safe Harbor Title, SB Cox and TowneBank.
As with our other popular events, such as RVA 25 and Generosity Inc., Hard Hat Happy Hours will draw on BizSense's valuable audience of local executives and decision makers and provide a remarkable networking opportunity.
Tickets have just gone on sale here, and attendance will be limited.