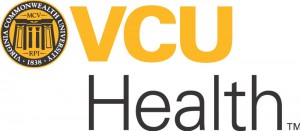 Two of Richmond's largest healthcare players are joining forces with a plan to build a new hospital somewhere in the region.
VCU Health and Sheltering Arms Hospital on Monday announced an agreement to formally explore the construction of a facility that would provide inpatient rehabilitation care.
The plan is in its early stages and the organizations described the agreement as a joint venture to "jointly address the need for comprehensive physical rehabilitative inpatient care for individuals who have sustained a stroke, brain injury, spinal cord injury, and similar illnesses and injuries."
The agreement calls for both organizations to remain independent and to have some form of shared equity in the facility with equal representation on a management board that would be installed to oversee development.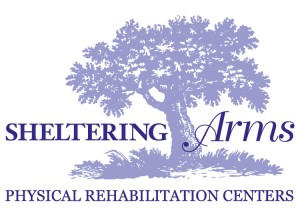 VCU and Sheltering Arms are currently beginning to go through the process to apply for a certificate of public need, a state designation needed for all new healthcare facilities.
"We're in the COPN process and we're pulling resources together to complete the application so we can move forward with the design and construction," said Mary Zweifel, Sheltering Arms' interim president and CEO.
That process will likely take up 10 months and construction could take up to two years.
The group is evaluating options for locations, scale and bed size. Neither side discussed the potential costs for such a facility nor how much fundraising might be necessary for the endeavor.
A new rehab hospital would expand and modernize the organizations' current inpatient rehab offerings. Sheltering Arms operates two hospitals – one on Atlee Road in Mechanicsville and one on St. Francis Boulevard in Midlothian.
Zweifel said the plan would help Sheltering Arms meet its need for expanded inpatient capacity, in addition to having the ability to offer expanded programs, better technology and facilitating more research.
"We've struggled with capacity at our hospitals," she said, adding that its 40-bed Hanover facility runs at 97 percent occupancy and its 28-bed Midlothian hospital is at 82 percent capacity.
Sheltering Arms hospitals currently offer double rooms, a practice that Zweifel said is dated.
"People want their own rooms," she said. "This new facility would be built with contemporary design and all individual rooms."
VCU offer 46 beds for rehab patients across its locations.
The two sides have been working together for years sharing research, training clinicians and with VCU sending patients to Sheltering Arms.
John Duval, CEO of VCU Hospitals, said a new facility will allow each side to meet specific needs.
"When you put it all together, it's quite an exciting opportunity to get into contemporary facilities that can better support the research and education agenda of VCU and it aligns nicely with the need for Sheltering Arms to create some additional capacity," Duval said.
The agreement brings together the resources of two sizeable organizations. Sheltering Arms is a nonprofit with 500 employees and $46 million in revenue, according to its most recent published annual report from 2014. It operates 11 outpatient facilities in addition to its two hospitals.
VCU Health is a regional colossus that generates nearly $3 billion in revenue, employs 13,000 workers and brings to the table the benefits of aligning with a state university affiliated hospital system.
The effort comes about a year after VCU backed out of discussions to help develop a large-scale children's hospital for the region. Bon Secours also pulled the plug on its participation in the children's hospital.
VCU recently opened its Children's Pavilion, a $200 million outpatient facility downtown.