We've packed the house.
Tickets for the latest installment of BizSense's Hard Hat Happy Hour: Presented by Sands Anderson, are officially sold out.
A crowd of more than 200 quickly snatched up tickets for a chance to see the guts of the former Flood Zone and Have a Nice Day Café building at 11 S. 18th St. in Shockoe Bottom as it's in the midst of its transformation into the new headquarters of local real estate firm Capital Square 1031.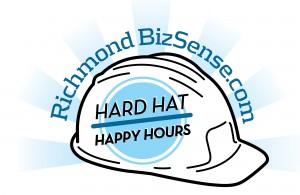 The event will be held Wednesday, June 8, from 6-8 p.m. On hand will be Yogi Singh and his group that bought the building in 2014, as well as Capital Square founder Louis Rogers, representatives from Hourigan Construction and Fultz Architects.
If you missed the chance to get into this one, stay tuned for the next HHHH event, which will take place sometime toward summer's end. We'll be working to nail down the location in the coming weeks and we are open to suggestions.
Special thanks to the sponsors of the series, including presenting sponsor Sands Anderson, Keiter, TowneBank, Timmons Group, Safe Harbor Title, S.B. Cox and Postbellum.