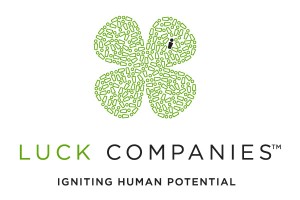 Correction: This story has been updated to correct the fact that SunTrust Robinson Humphry represented Luck in the Har-Tru transaction, while Dickinson Williams worked the Luck Stone Centers deal. 
A Goochland firm has sold off its retail operations in a round of deals that mark the completion of the disposition of two of its four business units.
The Luck Companies, known for its quarries and stone yards, on Tuesday announced the completion of the sale of its Luck Stone Center division, which operated retail locations selling stone products in Virginia and North Carolina.
Four buyers made separate deals for the sites. The sales were finalized in recent weeks, and financial terms of the deals were not disclosed. Luck declined to comment on the deal beyond its press release.
One buyer was Kildare Enterprises, a New Jersey-based private equity firm that purchased Luck Stone Center's assets in Dulles and Leesburg and in Charlotte, North Carolina. It will operate the North Carolina and Virginia sites as Stone Center of the Carolinas and Stone Center of Northern Virginia, respectively, under its Schofield Stone portfolio company.
The Luck Stone Center in Charlottesville has been purchased by Frederick Block, Brick & Stone, which has operations around the state in Winchester and Upperville and another to open soon in Loudon.
The Luck Stone Center in Raleigh was purchased by Tucker Thorpe, the former manager of the site, the company said. It is now operating as Southern Stone Supply.
Luck said the Luck Stone Center workshop in Leesburg was purchased in a deal separate from the Kildare transaction. That piece is under new ownership as Terra Stoneworks.
Luck Stone Center locations in Richmond and Baltimore were closed prior to the closing of the various deals.
Luck operated the Luck Stone Center division for 40 years. It sold various stone products for commercial and residential customers and at one time had seven locations.
The company began the process seven months ago to sell off the retail division and its Har-Tru Sports tennis court clay and accessories unit. It said the sales were part of an effort to focus on its core business of quarrying crushed stone through its main Luck Stone unit.
Har-Tru was purchased in mid-May by Tuckahoe Holdings, a fledgling local private equity firm run by brothers Peter and Stuart Farrell, whose father is Dominion Resources CEO Tom Farrell.
Local investment banking firm Dickinson Williams represented Luck Companies in the Luck Stone Center transaction.
The remaining pieces of the Luck Companies are Luck Stone and Luck Real Estate Ventures.
Luck Stone is the division that operates the quarries with nearly two dozen plants and stone yards, mostly around Virginia. The real estate arm is currently working on Ni Village, a 300-acre mixed-use development in Spotsylvania County.