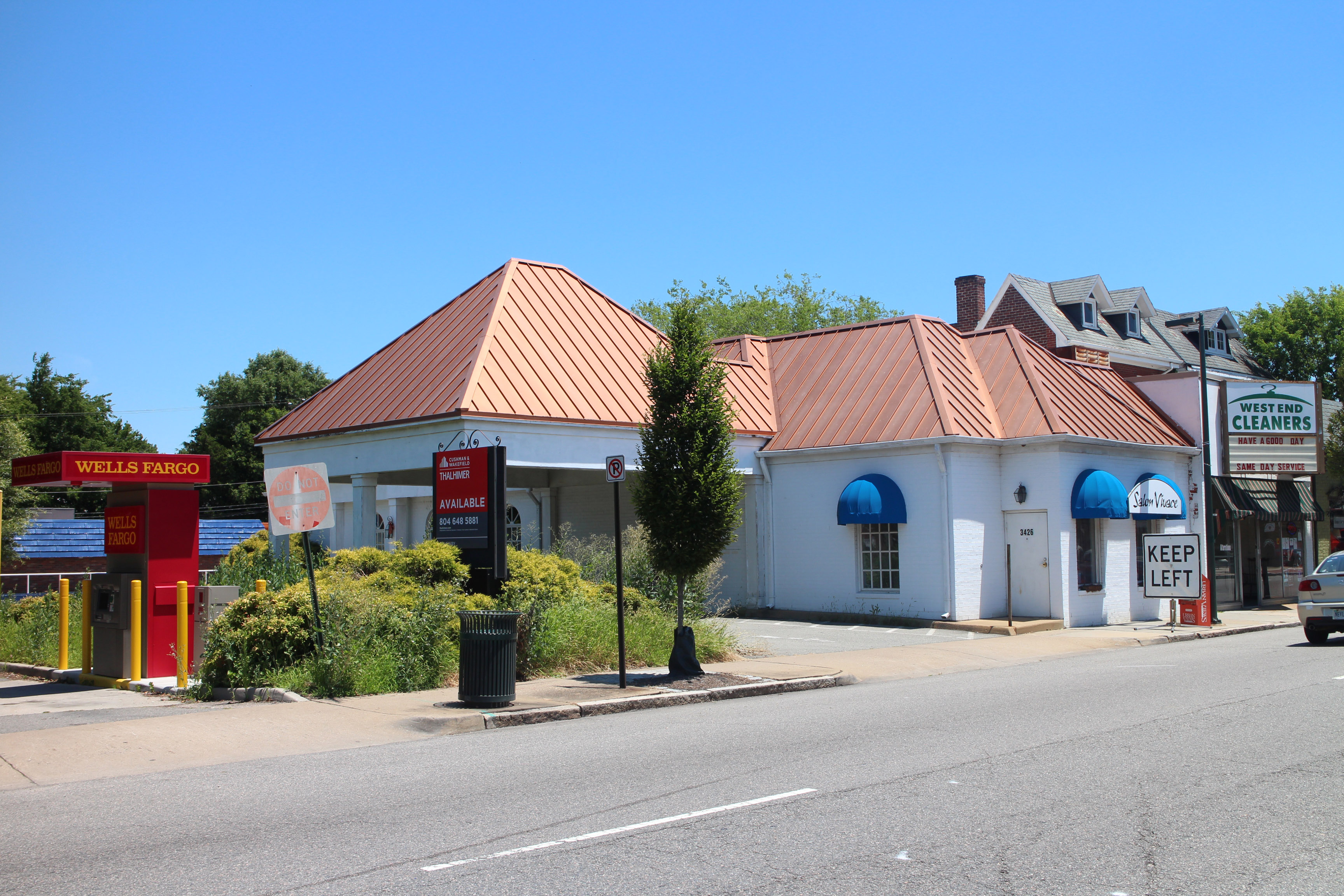 A former bank building in Carytown is under new ownership and a bike shop has hit the brakes on its storefront in the popular shopping district.
Maryland-based Hyman Roth LLC purchased 3426 W. Cary St. on June 10, paying $975,000. The 2,310-square-foot building once housed a Wells Fargo branch and a salon. It sits on a quarter-acre lot and had been owned by Marietta White.
Broker Jim Ashby of Cushman & Wakefield | Thalhimer represented White, who is based out of Charlotte, North Carolina. White also owns the West End Cleaners building at 3424 W. Cary St.
"She just wanted to sell," Ashby said of White. "Demand for Carytown properties has always been high."
Ashby said he had three contracts to buy the Wells Fargo building before it went up for sale around March. It was most recently assessed at $903,000, according to city records, and was initially listed for sale at $950,000.
Ashby said Thomas Papadopoulos is an investor in Hyman Roth LLC. Papadopoulos could not be reached for comment.
With new owners coming in, it isn't clear what the future use of 3426 W. Cary St. will be. Ashby said at least two restaurant ventures are interested in the site and that he's also marketing the property, which still has a working ATM, to banks.
"It's pretty rare in Carytown in terms of the fact that it has parking on site," Ashby said of the property's 15-20 parking spaces. "All options are on the table."
It's not the only vacant storefront in Carytown.
Colley Bicycle Works vacated its space at 3105 W. Cary St. in recent days.
The venture got in gear in 2014 as an independent spin-off of Conte's Bike Shop, which had occupied the space since 2012. Attempts to reach the owners of Colley's were unsuccessful.
Colley faced steep competition on the 3100 block of West Cary Street. Carytown Bicycle Company and Agee's Bicycles both do business a few doors away.