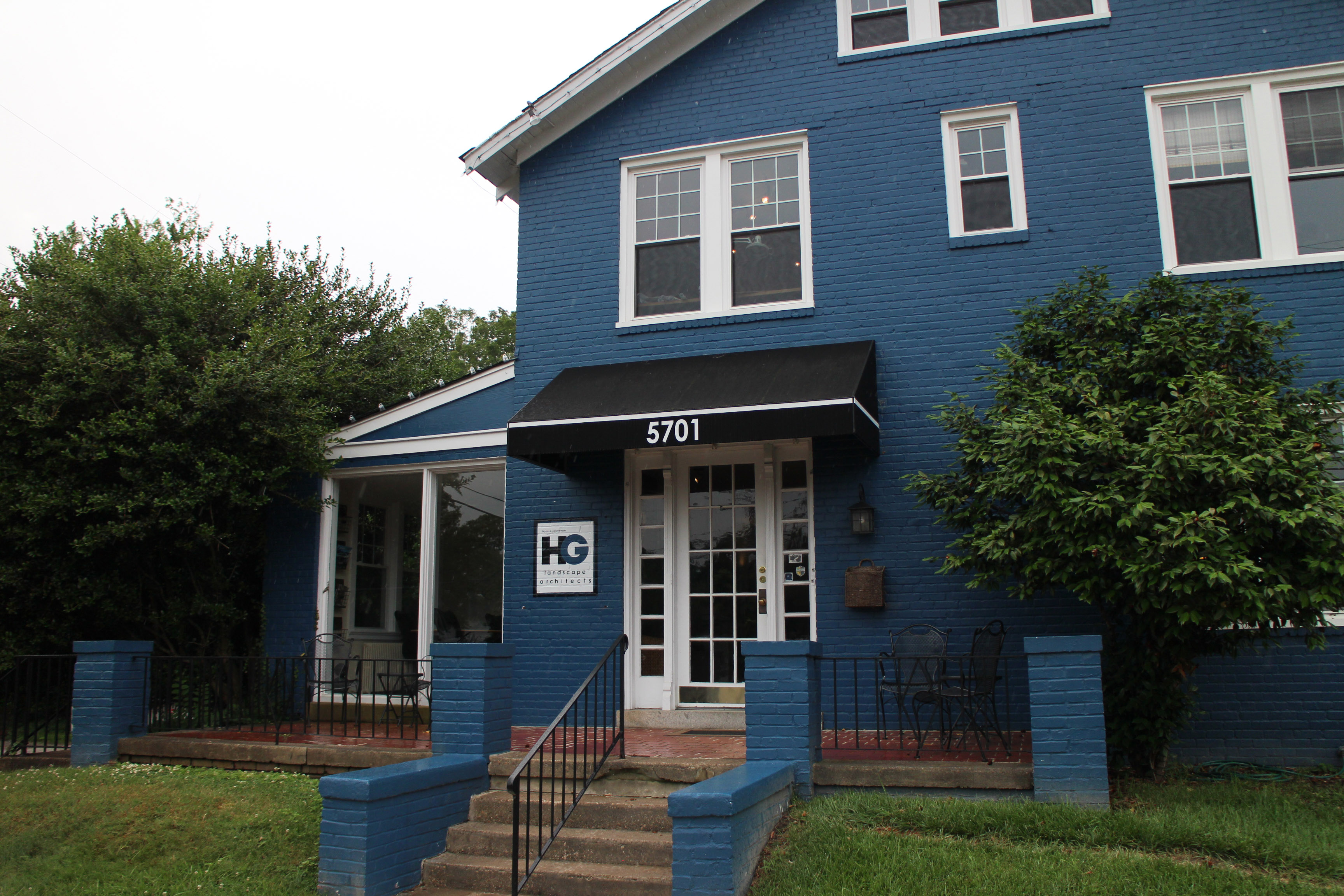 The marriage of a local landscape architecture firm and a regional engineering powerhouse has ended after just 18 months.
HG Landscape Architects, owned by Dave and Meril Gerstenmaier, is back to independent ownership under the husband-and-wife team after it broke away from Raleigh, N.C.-based Stewart Inc., which acquired HG in January 2015.
Located at 5701 Grove Ave. in the West End, HG had served as the Richmond office of Stewart prior to this month's split.
"We learned a lot from this experience," said Meril Gerstenmaier, the company's managing partner. "It's not that a larger company knows more or has a magic answer for everything over a small company. One is not better than the other. We realized we were more comfortable as a smaller, folksier and niche-type position in the market, and that's how our clients recognized us."
While no single event or problem led HG to split, Meril Gerstenmaier said there was difficulty expanding the company's services in the Richmond market while Stewart grew rapidly in the Carolina Triangle. She hired an outside marketing consultant this year to conduct a study of her branch's potential and current clients. The study made her realize she and her husband had to return to their roots.
"They came back to us and said, 'Everyone still thinks you're still HG,'" she said.
HG explored affiliating with Stewart while retaining an independent brand after that, but the Gerstenmaiers progressed in their thinking about their firm. They said they approached Stewart executives a few months ago and began to negotiate a complete separation.
Patrick Pettit, Stewart's CMO, described those negotiations as "amicable."
The split doesn't mean Stewart is leaving Richmond – it's in the process of opening an office in Shockoe Bottom. HG's office on Grove Avenue served as Stewart's first and only Richmond location for the past 18 months. Pettit, who graduated from Liberty University and previously worked in the city, will lead the Richmond office.
The two companies may not be competing often in the Richmond market. While Meril Gerstenmaier said HG is hiring civil engineers, most of its work has been in landscape architecture. Stewart provides structural engineering, civil engineering, surveying, transportation and construction services, along with landscape architecture. In fact, the two may work together on future projects in the commonwealth.
"We're going to look at ways to partner with them," said Pettit.
Pettit said the company is staffed for its Richmond office, and is targeting an Aug. 1 start date. Terry Scott, a general manager with real estate firm Forest City, said the company is close to finalizing a lease for Stewart at one of the firm's properties in Shockoe Bottom.
Stewart will start with five employees at the office, including a structural engineer, a civil engineer and marketers. Pettit said the space Stewart is close to acquiring will allow the firm to expand over time if it wishes.
"We want to be a regional, multi-discipline firm," Pettit said.
All but one employees previously part of the HG-Stewart merger will stay with Stewart, and no engineers have switched to the out-of-town firm. Meril Gerstenmaier said Stewart waived HG's non-solicitation clause and that no cash changed hands during the split. HG is keeping its clients except for the Gerstenmaiers' returned equity in Stewart, which was received as part of the merger.
"We've been nothing but grateful (to Stewart)," she said.
To assist in the breakup, HG hired Code Blue Consulting to transfer the company's data from Stewart-owned servers to new ones owned by HG. The firm also replaced all of its computers and software. Its website, previously redirected to Stewart's site and later a one-page screen alluding to the pending breakoff, went live Thursday.
"It's amazing how quickly we've been able to break off," Meril Gerstenmaier said.
As for Stewart, the North Carolina-based firm is moving attention away from HG and toward its new Richmond office.
"On our side and their side, (the split) is final on paper," Pettit said.