With a new name and website, a Richmond-based startup is keeping the party going.
OccasionGenius, formerly PartyRVA, launched its new website Aug. 15 under its new name, intended to capture new business both inside and outside the metro Richmond area.
The company will host an official launch party – a "coming out" party, as founder and CEO Nathan Marcus called it – on Sept. 24 during this year's PrideFest, an annual celebration of Virginia's gay culture and people. The event will be held at Brown's Island in Richmond.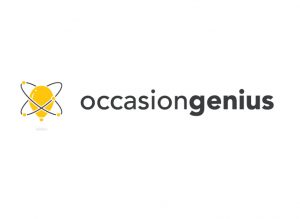 "It's our official coming out party," Marcus said, adding that the company is inviting vendors it often works with, such as GameTruck Bubble Soccer, Giant Lawn Games, Circus Performing Arts and RVA Bubbles, which blows bubbles the size of a car.
Over the last several months, Marcus and his team have worked to transform OccasionGenius into a one-stop party-and-events planning platform. Its pilot site, PartyRVA.com, was launched for the Richmond market in January 2015.
Since then, the site has received more than 143,000 page views a month and has helped more than 58,000 visitors in Richmond locate events and venues for special occasions, Marcus said. The site allows users to create, post and share events with friends or the public without needing to login or create an account.
Marcus said OccasionGenius helps people find ideas for all types of events and celebrations, such as corporate team outings, birthdays, wedding rehearsal dinners, and bridal and baby showers.
"That has always been the focus," Marcus said of the OccasionGenius platform. "Now, we're expanding on that to include some new features that we think will be popular for businesses."
One such feature will allow businesses to see how many people viewed, clicked or shared their listing, Marcus said. Businesses will also be allowed to view statistics about their listing and receive alerts on the number of users that have submitted inquiries about the event via a private message or by telephone.
"One of our core values is transparency," Marcus said. "We want to be a breath of fresh air for local businesses."
Visitors can also search by ZIP code, group size, price and availability to discover local businesses that provide events through the site.
With the website now live, the nearly 2-year-old platform now has its sights set on its first major metro market: Charlotte, where Marcus said it hopes to be operational by Thanksgiving.
"This was a necessary step for our growth," Marcus said.
To help fund such growth, OccasionGenius is preparing to launch another round of capital fundraising to continue its push into other major metros across the U.S. Marcus said there has been significant interest in expanding to Northern Virginia, where a number of large corporations are headquartered.
The team has not set a goal for the campaign, which Marcus said they hope to complete by February 2017.
"We are meeting with potential select local and accredited investors starting next week," Marcus said. "We haven't set a goal yet, but we should have a better idea for the goal once our sales numbers come in at the end of the month."
In addition to a $150,000 capital raise earlier this year, OccasionGenius found early success with at least two grants last year. It earned $20,000 through its participation in Lighthouse Labs, a 15-week local startup incubator program. It also won $10,000 at the i.e. Startup Competition.