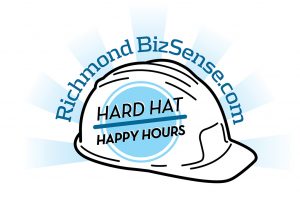 The local business scene's thirst for fresh beer and schmoozing knows no bounds.
Richmond BizSense has sold out the latest Hard Hat Happy Hour, to be held Sept. 14 at the still-under construction Triple Crossing Brewing facility at 5203 Hatcher St. in the East End.
Nearly 300 attendees will pack the 30,000-square-foot building to get an inside glimpse at the transformation of the former HVAC warehouse-turned brewery, which is set to be operational later this year.
On hand will be plenty of Triple Crossing beer, as well as Triple Crossing co-founders Adam Worcester, Scott Jones and Jeremy Wirtes to discuss what's fueling their leap from the original, smaller facility downtown.
BizSense is 3-for-3 in selling out the quarterly Hard Hat events. The first two brought crowds to the Gateway Plaza tower downtown and the old Flood Zone/Have a Nice Day Café building in Shockoe Bottom.
For those who couldn't get tickets this time around, sites for the next installment in the fourth quarter are already being considered. Stay tuned for more info. And if you have an idea for an interesting venue that's currently or soon to be under construction, feel free to drop us a line.
A special thank you to the sponsors of the Hard Hat Happy Hour series, including presenting sponsor Sands Anderson, along with TowneBank, Keiter, SafeHarbor Title Co., Postbellum, RJ Smith Companies, Timmons Group, SB Cox and Kathy Corbet Interiors.