A local landscaping company once counted among the nation's fastest-growing businesses is no more.
Stockner's Nursery, headquartered at 15474 Pouncey Tract Road in Rockville, has ceased operations, said president Eddie Stockner, who was reached by phone Monday.
"We've gone out of business," Stockner said before ending the call abruptly.
In business since 1981, Stockner's serviced and managed landscapes for commercial and residential customers. Its closing comes after a period of rapid growth.
Stockner's was on Inc. Magazine's list of the 5,000 fastest growing companies in the country in 2011 and 2013, when the company reported 179 percent growth in four years, $10.3 million in revenue for 2012, and 160 employees. Stockner's also cracked BizSense's RVA 25 list in 2013 as one of Richmond's fastest-growing companies.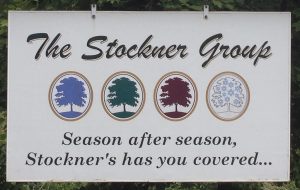 Gary Stockner, Eddie's son, was president of Stockner's in 2013 and said he helped run the company from 2001 to 2014. He confirmed Stockner's had closed and said he is helping wind down the business.
"I think the income had been going down for two-and-a-half years," Gary Stockner said.
Gary Stockner said there would be a large auction in October at the Pouncey Tract Road site for the company's equipment.
Correction: An earlier version of this story reported that Stockner's Rockville office is in Goochland County. It is in fact just north of the Goochland line in Hanover County.