Yet another out-of-town bank wants a piece of Richmond.
First Bank & Trust, a $1.5 billion privately held institution headquartered in Abingdon, Virginia, has secured its first physical presence in the Richmond market.
The bank recently signed a lease for 2,300 square feet of office space at 9671 Sliding Hill Road in Hanover County, where it will open a loan production office to primarily go after commercial and agricultural loans.
John Meade III, First Bank & Trust's senior vice president and regional manager who has overseen the expansion, said the push is fueled by the addition of commercial banker Leo Satterwhite, who's coming from BB&T to man the Hanover office.
"Yes, we go into markets that seem to fit with our style of banking, but also a key factor is we never enter a market unless we have the right person to build the bank around," Meade said.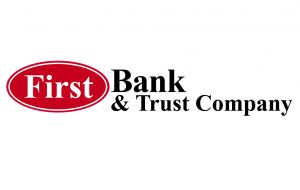 First Bank & Trust was founded in 1979 in Lebanon, Virginia, which sits about 350 miles southwest of Richmond in Russell County.
The bank has 21 full-service branches and five loan offices, expanding over the years around Virginia into Roanoke, Lynchburg and Winchester, as well as over the state line into eastern Tennessee.
While some banks have said the Richmond market in recent years has become overcrowded or "overbanked" due in part to the arrival of out-of-town lenders hungry for revenue, First Bank & Trust sees an opening for its commercial and agricultural lending teams.
It has quietly built a book of business in the local market over 15 years, largely through that agricultural niche and led by banker Gary Britt, Meade said.
"We've had business and made loans in that market for years," said Meade, who has local ties of his own, having served as president of the former Hanover Bank.
Meade said the bank will look to take advantage of relationships Satterwhite and Britt have built as a way to gain an edge and get the First Bank & Trust name around town.
"People bank with the banker," Meade said. "We don't just hang a sign out and expect people to come in."
Cameron Wood, a broker with Hometown Realty, represented First Bank & Trust in its search for space in the area.
Broker Kevin Cox of Porter Realty represented the landlord in the Sliding Hill deal.
Meade said the bank will look to be up and running in Hanover next month. He said the initial loan office could lead to a full-on branch in the future, though it depends on volume.
"Typically what we've done is go into markets with a loan production office first and within a few years, hopefully we've reached a level of success that we feel we can put in a full service office," he said. "We don't just put a little branch up – we put in a nice make-a-statement office."