A local startup with an Airbnb-like business model that targets hunters and landowners is lining up its next wave of funding.
Richmond-based Outdoor Access is seeking investors for a new capital raise, following a previous $750,000 debt and equity raise completed last summer.
Founded in September 2016 by Jamie Christensen, Aaron Bumgarner and Buck Robinson, Outdoor Access matches outdoor lovers – mostly hunters and anglers – with private landowners willing to rent out property for recreational proposes.
The site originally was created to organize suburban escapes for bow hunters looking to stave off what some see as an out-of-control deer population.
"It was the type of business where we were offering up a solution for people that were having their azaleas eaten up by deer," said Robinson, chief marketing and operating officer for Outdoor Access.
But that was only the beginning.
"This was the spark to get us going," Robinson said of its original growth. "This was our minimum viable product. This wasn't all the bells and whistles, it wasn't all the stuff that we wanted it to ultimately be able to do…this was just enough of a row boat to see if it floats."
Shortly after launching Outdoor Access, the trio began finding other ways to enhance offerings for rifle hunting, camping, fishing and other activities.
"We knew that bow hunting was only part of the bigger picture, and that was providing the ultimate outdoors experience for our members," Robinson said. "All while providing a service to landowners…keeping watch over their property and getting rid of nuisances, like deer."
The additions to the original concept accelerated as Outdoor Access secured agreements with property owners throughout the state, including some in the greater Richmond area. The company also signed on with landowners in York and James City counties near Newport News and Williamsburg, and Loudoun and Prince Williams counties outside of Washington, D.C.
"We began seeking out landowners that have large swaths of property near major metros," Robinson said. "That was going to be necessary for this concept to take off."
So far the plan appears to be working.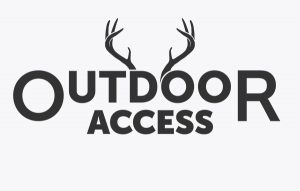 Robinson said membership has grown to more than 500 since October, while the number of available property listings, which range from 16 to 1,600 acres, went from 30 to about 80.
"We're adding one to three properties a week," Robinson said. "We're always aggressively adding properties because that variety is what gives us value, which appeals to our membership."
Booking access to recreational property on the website requires a membership, which the company sells for $10 per month or $100 per year. Landowners can list their properties on the site for free, but the firm charges an 8 percent brokerage fee on all bookings, Robinson said.
"There are no out-of-pocket costs for the landowner," he said. "Plus they receive a complementary membership to use other properties on the platform."
Landowners set the price, parameters and schedule for their properties, and post the listing to Outdoor Access' website for potential tenants.
Costs to roam or hunt the land listed range from $9 to $400 per day, depending on the property and recreational activity.
In addition to full access to listings, membership includes a free background check on potential users, not including landowners. Both parties can purchase optional insurance plans during the reserved hunting dates.
The firm would not disclose sales figures, but most revenue comes through memberships, its brokerage fee on landowners, and a $9 booking fee per booking, which is used to help offset insurance costs.
Robinson said Outdoor Access' bottom line was boosted by the firm's gift membership initiative, along with the sale of Outdoor Access merchandise.
"Nearly 100 percent of the sold gift memberships were from women that bought them for their men," he said.
With landowner agreements rising and membership expanding, Robinson said the new focus is to duplicate its Virginia model into other markets, and to enhance its technology offerings.
Much of this capital raise is being handled by Christensen, chief technology officer, who is also president of Shockoe Bottom-based GIS mapping and database firm Worldview Solutions.
Christensen declined to disclose how much money the firm is looking to raise, only saying it would be a multimillion-dollar sum.
The raise is expected to wrap up in spring 2017.
A majority of the funding will be used in a marketing campaign to grow the Outdoor Access brand beyond Virginia, while the remainded will go to website and mobile upgrades.
"There are a number of investors that are very interested," Christensen said. "I've got meetings set up with investors everywhere…here in the Richmond area, New York City, Philadelphia, Silicon Valley."
Christensen's Worldview Solutions will help develop new technology for Outdoor Access, which includes a new mobile app. It's also developing a program that allows landowners and members to access more information about properties through GIS mapping software, such as deer stands, parking and access to the sites.
"Right now our members can see the property boundaries and some basic information about the land…so where they can go and can't go," Christensen said. "We're going to expand their capabilities substantially."
With the help of Richmond-based Terrain360, Christensen said Outdoor Access' improved platform will let landowners upload images of their property–allowing potential hunters to see the property virtually.
"They essentially do Google Streetview in the woods," he said. "They've got 3D panoramic views of locations on our properties, so you can get up in that deer stand virtually. That includes the real time data like the temperature, the wind direction and weather…that all gets loaded as part of it."
Going into 2017, Robinson said the company plans to seek more land leases across Virginia, especially in Northern Virginia and Hampton Roads, where large deer populations and a high concentration of military reside.
"With our membership growing in Virginia, we are still going to need more properties to keep up with the demand," Robinson said. "Our goal is to have 100 acres of available recreational land in every county of the state."
With the help of Bumgarner, who acts as landowner representative, Outdoor Access plans to push into Maryland, West Virginia and Pennsylvania, with plans to buoy its Richmond model to other major metros across the country such as Atlanta and Baltimore.
Eventually, Outdoor Access plans to push into more rural areas of the country, such as North and South Carolina, where the team hopes to appeal to landowners with feral hog problems.
"That's how we can appeal to these landowners," Robinson said of its push into the Deep South. "They have a problem with feral hogs and we can provide them with willing hunters that could keep the problem at bay."