Spang TV collaborated with locally based FeedMore to develop an online video and TV commercial to raise awareness about the Central Virginia hunger-relief organization. The spot, which highlights FeedMore's Meals on Wheels program, resulted from the production company's desire to volunteer with FeedMore during the holiday season.
Spang donated services and talent to the project, and GearHead Camera and DogTown Lights donated a portion of their gear for the spot, which features a young man delivering meals on a Meals on Wheels route. FeedMore staff and volunteers also took part in the video.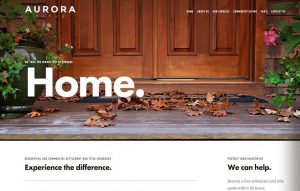 Free Agents Marketing signed an agreement to work with Impreg Group, a Germany-based manufacturing company that recently expanded its footprint with a new operation in Henrico. FAM will work with Impreg on its marketing communications efforts in North America, to include messaging strategy, public relations, website development and sales tools like print collateral and video.
Think launched a brand campaign and new website for Aurora Title, a Richmond-based company specializing in real estate settlements and title insurance for buyers and sellers. The agency also helped organize and promote Aurora Title's Community Giving program to benefit local nonprofits.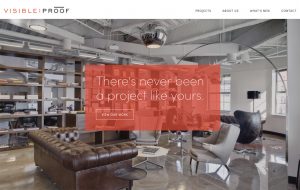 CO+LAB built and launched a new website for Richmond interior design firm Visible Proof. The Manchester-based web design group worked with content production company Kelley, which handled copywriting. The streamlined site highlights a number of local homes and commercial projects Visible Proof has designed, including the client lounge at The Martin Agency, Ledbury, Tazza Kitchen and Carlotz.