In the insurance agency industry, Ryan Andrew might be considered a young gun.
At age 37, he is positioning his West End firm, the Andrew Agency, as an active acquirer in a rapidly aging industry.
Andrew recently completed his sixth acquisition of a smaller agency in a little over three years, growing his firm from a one-man shop to nearly $9 million in premium revenue annually.
That streak is part of Andrew's attempt to capitalize on a trend that's playing out in Virginia and nationally.
"Our industry is faced with a looming crisis of agents and brokers getting ready to retire," he said, citing statistics that the average age of a principal/owner of independent insurance agencies in the state is around 60. "We just do not have the manpower to overtake what we are about to lose. We don't have as many people as we need coming into the business."
So Andrew, a Randolph-Macon graduate, is trying to buy up those books of business and industry knowledge and bring it all under one roof.
He's targeting small, independent agencies around the mid-Atlantic with five or fewer agents and annual written premiums of $1 million to $3 million.
This latest deal for Wallace & Wallace, a small agency in Cabin John, Maryland, selling property and casualty insurance policies to personal and commercial customers, closed Jan. 1. It was Andrew's first outside of Virginia. Four were in and around Richmond; another was in South Hill.
His goal is to grow the firm to $15 million in premium revenue and he sees plenty of openings.
"Of the agents I've prospected in Virginia and Maryland, 80 percent do not have a succession plan in place," he said.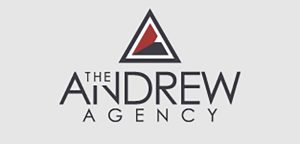 The Andrew Agency's model is similar – albeit smaller in scale and financial backing – to that of the Hilb Group, a Richmond-based insurance brokerage that (with the help of a huge private equity backing) has been on a non-stop agency buying spree for nearly six years.
Where the Hilb Group has private equity as its bank, Andrew said he finances his deals through InsurBanc, a specialty lender in Connecticut that works specifically with insurance agencies.
Backing up Andrew's views of the market, Danny Mitchell, from the trade group Independent Insurance Agents of Virginia, said the national average age of independent agency principals is roughly 58.
"Virginia is no different and those numbers are rising," Mitchell said, adding that nationally the industry is on its second record-breaking year in a row for agency acquisitions.
Illustrating the appetite for deals, Mitchell said at least four of his member agencies have struck deals this month, and said he had received three phone calls just on Monday from members seeking advice about buying and selling.
The aging out of agency owners is one problem, Mitchell said, but attracting the next generation could be a bigger issue.
"The industry hasn't done a great job of encouraging young people to get into the insurance business," he said. "It's a very rewarding business, it's a lucrative business, but it's just not a sexy business."
Mitchell said one remedy could be more training, potentially at community colleges and workforce development groups. He said his group is in discussions to potentially help build a curriculum in markets around Virginia to that end.