A husband-and-wife troupe of brewers is preparing to raise the curtain on a microbrewery near the recently sold Virginia Center Commons mall.
Courtney and Justin White are aiming for a spring opening of their Intermission Beer Company, a theater-inspired brew house at 10089 Brook Road.
The Whites met while in VCU's theater program in the early 2000s, and floated in and out of the theater world. They went to work in IT, and Justin took up homebrewing. His hobby grew, and along the way, he and Courtney hatched the idea of a brewery that would feature their theater roots. They began their search for space in 2013.
The 2,300-square-foot brewery, next to a Goodyear shop, will initially only sell its beers on tap onsite.
"It'll be a retail brewery," Justin said. "We won't bottle or distribute right away, but we'd like to at some point."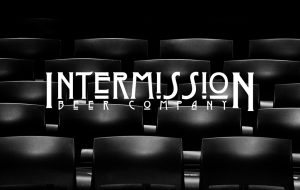 A common theme for Intermission is the Whites' do-it-yourself spirit. The brewery is self-funded, and they renovated the space themselves. On opening day, Courtney said they expect to be the only two employees working the taproom.
Courtney said they looked in other neighborhoods before finding their spot north of the city.
"We looked in Scott's Addition a little bit. It took us a while to find a location we liked. We wanted Henrico, we want to serve Henrico," Courtney said.
A couple hundred yards away is Virginia Center Commons, a struggling mall that was sold last week. The Whites said they were excited to see the mall sell – it indicated more revitalization coming to the area.
Intermission has six fermentation tanks ready, and plans to have four to six beers to pour.
"We're in Richmond, so we've got to have to have an IPA," Justin said. "I want to brew one that's more aromatic, not as bitter as other IPA's."
For food, they plan to bring in food trucks and collaborate with other local businesses.
"We're working with Lecker Baking Company to put something together," Justin said.
There's no firm date for Intermission's opening, but Courtney said they're targeting mid- to late spring. The brewery has most of the equipment it'll need to brew – it's just a matter of waiting for ABC licenses.
"The buildout is so minimal. We're dying to get brewing," Justin said.
As for incorporating the White's theater roots, they emphasized that Intermission will be all brewery and not an acting venue. But they didn't rule out occasional improv sets as entertainment.