A mother-son duo is flipping the script on traditional tutoring, and trying to bridge the generational divide along the way.
Tammy Glotz and her son, Carter, launched TechStar Tutors, a startup that sends millennials to teach older generations how to be tech savvy through one-on-one lessons.
The company started last year when Carter, a student at Virginia Tech, spent a summer at home, looking for work and some pocket money.
"One day, his grandmother came over and pulled out a notebook, this long contact list, out of her pocket book," said Tammy, TechStar Tutors' COO. "He asked why she didn't just put it into her cell phone, she said she didn't know how to."
Carter then spent the summer teaching his grandparents how to use their smartphones, laptops, tablets, and social media. It led Tammy, who has a master's degree in gerontology from VCU, to start thinking how others aged 50 and up could benefit from this kind of tutoring.
"He went back to school, and I formed the company," Tammy said. "We did a pilot program last summer to try to see if there was a market in the community, and it was well received."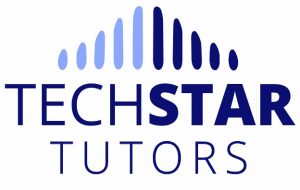 TechStar Tutors sends trained college students to homes or a neutral location for one-to-one lessons on technology. The lessons begin with gauging the client's abilities, which the tutors use as a jumping-off point.
"For adults over 50, it helps them communicate better, helps them stay connected, and prevents the feeling of isolation. And the college students earn good money," Tammy said. "It's cool to see the intergenerational bond, too."
TechStar also offers group classes, hosted at six Richmond-area assisted living centers. Tammy said the startup is working with Richmond Senior Network to expand their services.
"With our group classes, we offer the most requested and needed topics after sending out a survey and/or talking with the staff," Tammy said. "Most of the group classes we have offered so far have been designed for beginning skills."
TechStar is based out of Richmond, and has tutors in Blacksburg, Alexandria, Williamsburg, and Boulder, Colorado, where Tammy's nephew is a student. TechStar has trained about 20 tutors, half of whom teach regularly.
When it comes to recruiting, TechStar doesn't require tutors to study education or computer science.
"What we do is have (tutors) complete an assessment when they apply, which rates their skills in different areas of kinds of phones, computers, and technology," Tammy said. "Most of our tutors are in school for different things."
TechStar is privately funded, and Tammy said the goal is to eventually franchise the company nationwide.
"By the end of 2017, it'd be nice to be throughout Virginia," Tammy said. "Now, we're looking for places to partner with and expand our services."