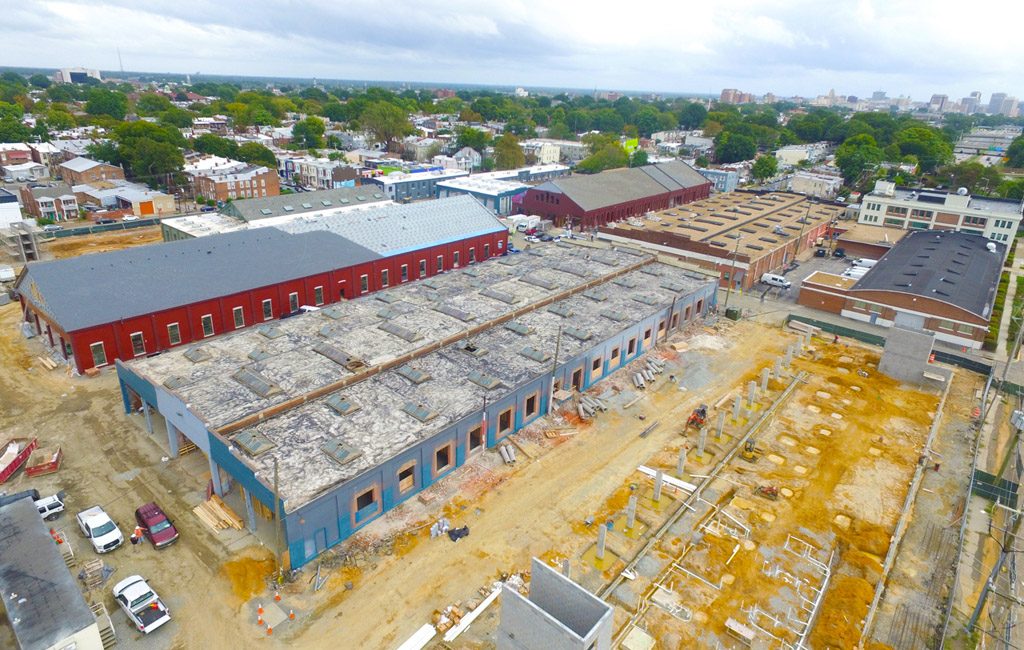 Richmond BizSense's popular Hard Hat Happy Hour series, presented by Sands Anderson, is back for its sophomore season.
On March 15 , we're headed to the former GRTC Bus Barn site, a sprawling complex that's in the midst of a $44 million redevelopment.
Now dubbed Cary Street Station, the 7-acre site at 101 S. Davis Ave. is being transformed by developers Tom Dickey and Chris Johnson of the Monument Cos., and Howard Kellman of the Edison Co., into 285 apartments and commercial space, for a combined 280,000 square feet.
Join us for an evening with the developers to get an inside glimpse at a project that began with their $9 million purchase of the property from GRTC in 2015.
Upon completion, Cary Street Station will have nine buildings, including seven rehabbed structures and two built from scratch.
Johnson said last week 47 of the 160 apartments in the existing historic buildings are ready, and 30 already are leased. Another 64 apartments will be completed March 1, an additional 49 will follow later that month, and the new buildings are set to be ready by summer. Leases are in the works for restaurant and office tenants in the Cary Street-fronted commercial space.
Please join us for what promises to be a lively evening. And a remarkable opportunity for networking.
And for those readers who haven't yet attended a HHHH – we provide food from Postbellum and fresh kegs from Triple Crossing Brewing.
The event will run 5:30-7 p.m.
Tickets are now on sale here.