A Virginia company that recently entered the Richmond market is working with a nonprofit lender to provide solar energy installations to small businesses through low-rate loans.
Sigora Solar, a Waynesboro-based solar energy equipment supplier, is working with Virginia Community Capital, which owns the for-profit Community Capital Bank of Virginia and also has a presence in Richmond, to put more solar panels on the roofs of small businesses locally and statewide.
Sigora is working with the Christiansburg-based lender to offer businesses a lower cost to transition to solar energy. The program offers an initial interest rate of 2 percent, which Sigora and VCC say is far below traditional rates for solar installation.
As a certified community development financial institution, VCC offers loan capital and advisory services for community development. One of its newer lending areas is financing clean energy projects, according to a release. VCC has closed more than $4 million in loans for developments such as solar energy installations.
After opening a local office in Scott's Addition last year, Sigora has spent the last few months building its staff and presence in Richmond. CEO Logan Landry said the Richmond office initially was intended to serve residential clients in eastern and central Virginia, but it now makes sense to focus on the Richmond business market as well.
"The majority of our business has been residential, but beginning this year, we'll focus more on commercial, now that we're in Dominion's territory," Landry said, referring to the Richmond-based energy giant.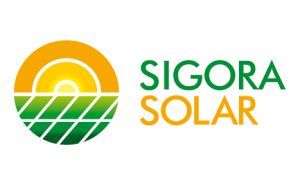 "Prior to this, our business customers would arrange their own means of payment. Now, with VCC, we open up the door to tons of businesses … who'd like to make a positive environmental impact and save money on their bottom line," Landry said.
Landry said the average cost Sigora charges to install solar panels is $18,000, and installations take 60 days on average.
As it focuses on Richmond, Sigora is adding locations elsewhere in the state. The privately held company is preparing to open an office in Charlottesville in March. It recently closed a location in Northern Virginia but plans to relocate in that market.
VCC has offices in Christiansburg and Hampton Roads. Its Richmond office is located at 100 W. Franklin St.