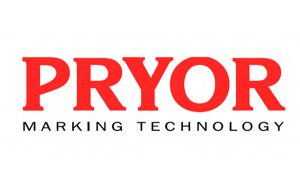 The British invasion of Richmond continues with the arrival of another UK-based manufacturer, while a Southside packaging company has announced plans to expand its local operations.
Sheffield, England-based Pryor Technology plans to move into 5,000 square feet in the Hanover Business Center at 303 Ashcake Road. Regional economic group Greater Richmond Partnership announced the move Wednesday.
The company, founded in 1849, manufactures and designs products used to mark, ID and trace materials used in various industries. One of its clients is carmaker Rolls Royce, which operates a facility in Prince George County.
GRP CEO Barry Matherly said the proximity to that facility attracted Pryor to locate an office here. The company plans to staff the space with 10 employees to be hired locally.
Pryor is the latest English company to add an outpost in the Richmond area. York-based Detectamet, a manufacturer of X-ray- and metal detector-friendly products, set up shop in a 14,000-square-foot space in eastern Henrico in 2015. Integrated Technologies Ltd., which designs, develops and manufactures medical equipment, expanded earlier that year to a 2,775-square-foot space at 305 Ashcake Road – next door to Pryor's space in the Hanover Business Center.
Matherly, who first met with Pryor during a UK trip in 2015, said the UK ranks No. 2, behind Germany, for metro Richmond in terms of direct foreign investment. Over the last five years, he said 15 countries have added to the local economy through investments and expansions here.
"In both of those countries, the UK and Germany, we are there multiple times a year, every year," he said. "We do focus on those countries, as well as a lot of new markets, but we make sure we stay focused on the markets that have been producing over the years as we add in new markets over time."
Pryor's total investment for the move was not detailed in Wednesday's announcement.
Pryor selected the Hanover site over several other states considered for its facility. Hanover County Economic Development worked with John Carpin, Malcolm Randolph and Jimmy Martin with CBRE | Richmond on the lease with Baker Properties, which purchased Hanover Business Center and several other similar properties in 2015 in a $60 million deal.
Also Wednesday, Richmond Mayor Levar Stoney and Virginia Secretary of Commerce and Trade Todd Haymore announced TemperPack, a packaging supplier for perishable goods, will invest $2 million in an expansion of its Southside headquarters at 3807 Castlewood Road. The expansion is expected to create 23 new jobs.
In a statement, TemperPack cofounder Brian Powers said the company benefits from the area's talent base, manufacturing capabilities, government support and proximity to major highways. It also will benefit from the Virginia Economic Development Partnership, which will support the company's job creation through its Virginia Jobs Investment Program.