With this year's General Assembly session wrapped up, Virginia distilleries are celebrating slightly looser regulations on top of a recent change in state policy regarding direct sales to restaurants.
Last week, Gov. Terry McAuliffe signed bills into law that allow Virginia distilleries to sell bottles of their products at festivals and other events. The law will take effect July 1.
That's on top of a move last year by the Virginia Department of Alcoholic Beverage Control that loosened a regulation on sales to restaurants, allowing mixed-beverage licensees to purchase Virginia spirits directly from distilleries. The policy change took effect last August.
Previously, restaurants and other licensees had to buy spirits through ABC stores, while distilleries could sell bottles at events only through a designated ABC stand or table, manned by ABC employees.
The bills allowing the event sales change were proposed by Sen. Creigh Deeds (D-Bath), Del. Nick Freitas (R-Culpeper) and Del. Kaye Kory (D-Falls Church) and were lobbied for by the Virginia Distillers Association, which also pushed for the change in restaurant sales policy.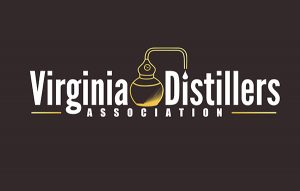 Amy Ciarametaro, executive director of the VDA, said the group was pleased to see the law regarding event sales become official.
"This was a logical next step for the industry," she said. "We're thankful the governor, the General Assembly and the ABC stepped up to make this happen."
Ciarametaro said the new law should lead to more festivals in the state. Last month, the VDA announced it's working to establish September as Virginia Spirits Month, and Ciarametaro said the group is planning a Richmond liquor festival in fall 2018.
Curtis Coleburn, government affairs director for the VDA, said last year's restaurant sales update was just a change in ABC policy and didn't require an amendment to state statute.
"Now, if I owned a small distillery in a small town in Virginia and a local restaurant wanted to serve my product, they could get it directly from me," Coleburn said.
The changes mark two straight years of loosening regulations for Virginia distilleries. Last year, a law also passed that increased the amount of liquor distilleries can serve in tasting rooms from 2 to 3 ounces. Ciarametaro said it's too soon to say whether the VDA would continue seeking looser regulations on that front.
Virginia distilleries also benefitted from legislation that did not pass this General Assembly session.
A bill proposed by Sen. Bill Carrico (R-Grayson) that would have raised sales tax on bottles sold at ABC stores by 1 percent was voted down in the state Senate in January.
Note: This story has been revised to clarify that the restaurant sales policy change took effect last August. The original version incorrectly reported the change had yet to take effect.