After fantasizing for years about starting their own agency, a veteran local adman and a TV news reporter-turned-video producer are teaming up to make their fantasy-themed branding firm a reality.
David Neale and Andrea Emery Cumbie are launching Fable, a branding agency that aims to combine Neale's experience as a creative director and marketing strategist with Cumbie's work in news reporting, video production and public relations.
The pair, who met last summer while Neale was creative director at Circle S Studio, picked the Fable name for its connotation with telling a story, as well as with imagination and creativity, Neale said.
"A fable is a story with a mission. It has a point," he said. "A fable engages the audience and makes them care, and in the end, they get it. They've been introduced to something new. There's a moral to the story."
Neale left Circle S earlier this year and reconnected with Cumbie, who has freelanced for news stations such as WTVR and in 2015 founded her production company, RVA Video.
"I just knew it in my gut: 'We have to combine talents,'" Cumbie said. "I really connected with David, I liked his energy, we understood each other, and I just had this feeling like I would really like to work with him someday."
Neale, whose 20-year career in advertising started with a file clerk gig at The Martin Agency before writing and strategy positions with Barber Martin Agency, Earle Palmer Brown and Siddall, said he thought about starting a firm for years but wasn't comfortable making the leap until he met Cumbie.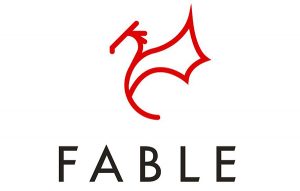 "Our philosophies are a perfect overlap; our skill sets don't overlap," Neale said. "She loves doing and is fantastic at all of the things that I do not like to do – the selling and the schmoozing and the events. I want to focus on the work, and I like the more intimate presenting to clients and creating things."
Neale formed an LLC and is finishing work on the firm's website. A landing page was slated to go live this week. He and Cumbie worked with designers to develop their logo, a dragon, along with the tagline: "Tell stories, share adventures, build legends."
Both are bringing over former clients, including the Science Museum of Virginia, Steward School, Richmond Aesthetic Surgery and Dermlounge, the Virginia Department for the Blind and Vision Impaired, and Southern Virginia Higher Education Center.
Neale, who also teaches a communications class at VCU called "Perspicuousness" – "Ironically, it means communicating clearly and effectively," he chuckled – said he and Cumbie initially will work with freelancers, with the goal of eventually hiring full-timers and establishing an office. The two work out of their homes in Midlothian.
Cumbie and Neale said they're also working with local firm Spurrier Group for media buying, research and audience analytics.
Neale, whose work has included recent TV campaigns for TowneBank and a spot for carmaker Jaguar that ended up being parodied on "Saturday Night Live," said Fable will fill a gap in the Richmond ad market.
"It feels like there's (The Martin Agency) and then there are all these little siloed specialty places, and there's nothing in the gap," he said. "There are places that are very focused and great at design, at interactive – public relations firms, strategy firms – and it makes it very difficult for clients, and it makes it hard to tell a cohesive story when it's all piecemealed like that.
"We want to provide the national experience and attention to craft and detail of someone like The Martin Agency, but that's attainable" in price, Neale said. "We think there's a real opportunity here."