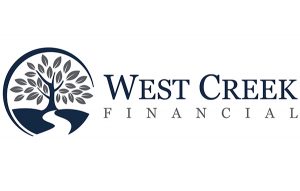 A Henrico-based consumer finance firm is headed for its second successful multimillion-dollar capital raise in less than a year.
West Creek Financial, a 3-year-old company that provides lease-to-own financing for furniture, mattress and appliance retailers, is nearing the completion of a $10 million equity fundraising round, according to SEC documents.
The company had raised $9.6 million of its $10 million goal from 21 investors as of the April 6 filing. The first sale in the round was March 17, and the minimum amount accepted from investors was $50,000.
CEO Boomer Muth said he was not yet ready to discuss this latest raise.
The company last summer completed a $3.5 million raise from 15 institutional and angel investors, with the money to be used for operations and business development. Soon after, it secured a $25 million revolving credit line to dole out to new consumers.
Muth said last year the company had grown its retail customer list to 300 stores across 17 states. Richmond attorney Will Rabke of law firm Graybill, Lansche & Vinzani is listed in the filing as West Creek Financial's legal counsel.
Muth and two partners founded West Creek Financial in June 2014. Muth, formerly with Capital One, said last year the company had around 20 employees and planned to grow its headcount to 50 by the end of 2016.
To that end, it tripled the size of its local office space by moving into Innsbrook late last year.
The first part of 2017 has been busy for Richmond capital raising efforts. Hardywood Park Craft Brewery recently completed a $450,000 raise, according to an SEC filing March 15.
Online party-planning startup OccasionGenius kicked off its second capital raise last month with initial pledges totaling $250,000 from seven investors.
And a local startup with an Airbnb-like business model that targets hunters and landowners was lining up its next wave of funding as the new year began.