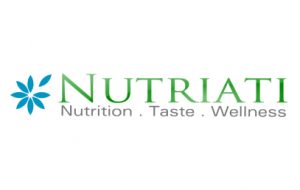 With an eight-figure capital raise in the works, a local startup soon may be in the market for more bean counters.
Nutriati, a 4-year-old Richmond startup that specializes in breaking down chickpeas into ingredients for health food manufacturers, is nearing completion of a $10 million equity fundraising round, according to a recent SEC filing.
The company had raised $9 million from two investors as of its April 6 filing. The minimum amount accepted from investors was $50,000, with the first date of sale listed as March 31.
Nutriati specializes in "fractionating," or breaking down garbanzo beans into proteins and gluten-free flour compounds, which it sells to manufacturers for use in commercial products. Founded in 2013, the company is run by CEO Richard Kelly and CTO Michael Spinelli.
Kelly, who did not identify the investors in the capital raise, said the new funds will be used to expand its operations into contract processing facilities, allowing it to process more material.
"We scoured the U.S. and Canada, and finally landed on a facility in North Carolina," Kelly said. "Part of the funds will be used to put in unique equipment in the facility to do the extraction step of our process."
Its previous investors include Richmond-based venture capital firm NRV.
Nutriati operates downtown out of the Virginia BioTechnology Research Center at 800 E. Leigh St. Kelly said the firm remains committed to being headquartered in Richmond, despite the expansion into North Carolina.
Nutriati is at least the second Richmond startup to go after eight figures of capital in recent weeks.  Henrico County-based West Creek Financial also is approaching completion of a $10 million raise.
Some other Richmond businesses of different trades have enjoyed new cash in 2017, including Hardywood brewery and online party-planning company OccasionGenius.