Two years into its latest iteration, a recently rebooted local marketing firm with roots dating back three decades is extending its national reach with a West Coast acquisition and a new office in The Sunshine State.
Response Marketing Group, led by principals and longtime collaborators Stuart Holt and Jim Harenchar, has acquired MOR Direct, a three-person marketing firm based in Seattle, and opened a Florida office in St. Pete Beach.
The MOR Direct deal closed May 17. Terms were not disclosed.
Its Seattle office is now serving as RMG's West Coast hub, while the Florida location – based at a residence Harenchar owns – puts feet on the ground in another market where RMG has seen an increase in clients, Harenchar said.
Clients in Florida include Hard Rock Café and vacation clubs for Hilton, Marriott and Disney. The firm recently picked up several tourism clients, including Visit Jacksonville, the Arkansas Department of Parks and Tourism, and The Southeastern Tourism Society.
"We never had a Florida office in the past, but we've maintained good relationships with all those clients," Harenchar said. "We've had ongoing conversations to try to find opportunities to pursue those."
The MOR Direct deal came about through discussions with owner Mark Magula, a former sales rep for RMG in the late 1990s, when the first version of RMG was sold to Snyder Communications – the Maryland-based agency co-founded by Washington Redskins owner Dan Snyder.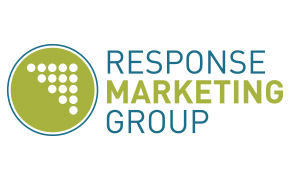 That version of RMG, founded in 1986, at one point totaled 300 employees and $50 million in annual revenue. A second iteration was launched in 2005 by Holt, who was one of four partners who started the original company and had purchased the RMG name after Snyder sold it to ad giant Havas.
After a five-year run, Holt sold the second version of RMG in 2010 to Royall & Co., a Henrico-based marketing services firm. In 2015, after a stint at local agency Big River, Holt reformed RMG with Harenchar, a former principal at Richmond ad firm RightMinds who had worked with Holt since joining the original RMG in 1994.
Over the past two years, the company has grown to about 16 employees and picked up clients in a variety of industries. Local clients include Virginia Farm Bureau, real estate firms Lingerfelt CommonWealth Partners and Commonwealth Commercial, assisted living company Manorhouse Management, and developer TerraForge Communities.
Holt distinguishes RMG from other marketing firms for its emphasis on research and analytics to help shape its brand campaigns. The company uses digital platforms to gauge a campaign's effectiveness and to customize messaging to specific audiences.
"We really emphasize that analytical data, measurement, accountability side," he said. "We couple it with the creative, but information drives the creative, not the other way around.
With digital technologies allowing for more personalization in branding, Harenchar said RMG keeps its focus on targeted campaigns for brands trying to advertise with smaller budgets.
"We're not going after the big, above-the-line branding work client that's looking for radio, TV and billboards," Harenchar said. "For us, it's the guy who's spending somewhere between $1 million and $5 million on advertising – a competitor brand, someone who's No. 2 or 3 in their space.
"They recognize they'll never outspend the competition, so they've got to figure out a way to be more efficient and effective with their ad dollars," he said.
Despite its recent acquisition and additional locations, Harenchar said RMG is not looking to grow to the level it reached in its original run.
"We're intentionally trying to keep headcount down," he said. "We're in an industry where it's constant up-and-down with agencies having to let people go and hire as new clients come on board."
Harenchar declined to discuss the company's revenue or profits, though he described RMG as a "sold seven-figure revenue generator." The company is headquartered in a 200-square-foot office at 1145 Gaskins Road in Henrico.
"We're comfortable with our growth," he said, describing the MOR Direct acquisition as strategic in terms of geography and proximity to RMG's clients and prospects. He said the company is currently pursuing five new business opportunities in California and the Pacific Northwest.
RMG joins other Richmond-based ad and marketing firms extending their reach across the country. Local agency Poolhouse recently expanded to Atlanta. Production studio MadBox has likewise put feet on the ground in North Carolina.