Correction: An earlier version of this story incorrectly stated that AdvanSix is a division of Honeywell. AdvanSix was spun off from Honeywell in 2016 as a standalone, publicly traded company. 
Another code-named project could add more speed to Chesterfield County's accelerating industrial sector.
Under the name Project Cheetah New Jersey-based Honeywell International Inc. has filed preliminary plans to potentially tack on to its facility at 15801 Woods Edge Road in Chesterfield County, according to documents filed with the county's planning division.
The plans would call for construction of a one-story, 25,000-square-foot building on about 1.5 acres. The proposed addition would be located toward the rear of the company's 71-acre campus.
Filed Oct. 9, the documents did not disclose an estimate of investment or what the new structure would be used for.
Honeywell spokespeople said plan is still very preliminary and that "no investment decisions have been made and no construction is currently planned."
Hopewell-based Harlan Construction Co. is listed as the project's developer and Timmons Group is listed as the engineer.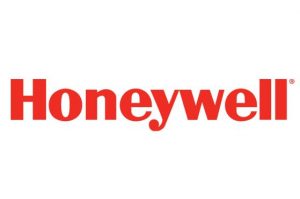 Located at the edge of Chesterfield County and Colonial Heights, the Honeywell facility has operated for more than 25 years and employs about 350 people, according to its website.
The plant manufactures Spectra fiber, which is used in personal and vehicular armor by militaries and law enforcement agencies across the globe, and in high-strength ropes and fishing line.
In the past 10 years, Honeywell has invested more than $87 million in equipment and technology upgrades at the facility, its website said.
Prior to spinning off some of its resins operations in 2016 into a separate company, AdvanSix, Honeywell operates three facilities in metro Richmond, employing about 1,200 people, mainly in Chesterfield County.
AdvanSix now maintains and owns the large facility at 4101 Bermuda Hundred Road in Chesterfield that manufactures Nylon 6, a polymer resin used in products for carpets, automotive and industrial packaging. It also operates one of the world's largest single-site producers of caprolactam, an ingredient found in nylon, plastics and film, in Hopewell.
Manufacturers and distributors continue to add to their Chesterfield County holdings.
Ramen noodle maker Maruchan Virginia Inc. submitted an application in August to expand its factory at 8101 Whitepine Road in the county's Airport Industrial Park by about 30,000 square feet.
Work has started on hummus maker Sabra Dipping Co's 38,000-square-foot expansion of its 220,000-square-foot plant at 15900 Sabra Way, as well as at PepsiCo's new 220,000-square-foot facility at 1608 Willis Road.
Bissell, a Michigan-based vacuum cleaner maker, acquired about 40 acres at 1200 Battery Brooke Parkway in the James River Industrial Center, a parcel that once was slated to be part of the planned 650-acre Shandong Tranlin Paper Co. factory. Bissell is planning a 611,500-square-foot industrial complex to be built in phases.