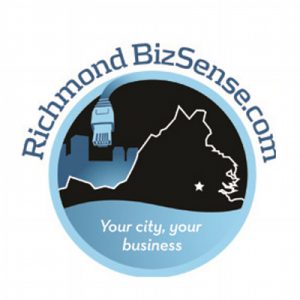 Loyal BizSense readers may have noticed lately that we've been treading into coverage of local government news.
That's not by accident.
Our hardworking news crew over the last year or so has been slowly but surely dipping our toes into the government beat, gauging the interest that our largely business-focused audience would have in getting regular coverage of local government affairs from BizSense.
The logic was that we have a smart, engaged readership that could benefit from reading government news – strictly on the local level – from the same place they already get their local business news, all with the idea that the two are often connected.
Examples of our coverage thus far include local budget surpluses, the city's crackdown on electric scooters and a county's dispute with private businesses.
The numbers have shown that it was worth pursuing and we're now ready to make it more of a regular thing.
We're making local government one of our assigned beats, adding to the nitty-gritty business beats you've come to expect from us (real estate, banking, law, startups, etc.).
To be clear, it's not that BizSense is covering politics necessarily, but rather the business of local municipal governments, on the idea that they are large, big-money enterprises that affect the local private sector business community in many ways.
Much of this coverage will report on the interactions between local government and the churn of the Richmond real estate industry, which has long been our bread and butter.
But we'll also follow the daily functions of the region's municipalities and localities, whether that includes a shakeup in city or county leadership, tracking annual budgets, economic development dealings and just the in's and out's of running a local government.
And we plan to do all this while always keeping a close eye on how this all ties back to our core business audience.
We're diving into this coverage in two ways:
First, we'll have our reporters apply our brand of hard news reporting by diligently following the agendas and meetings of local governing bodies and the old fashioned practice of getting out and building government sources.
The second piece will include the launch of a new data section that will give readers a glimpse of some of the same records our reporters are tracking.
We're calling it The Agenda and it will be an easily digestible rundown of all the most interesting items on the agendas of local city council, board of supervisors, planning commission and committee meetings.
It will be a recurring data section that's part of our BizSense Pro subscription data service. (The first couple of installments will be free to give everyone a chance to see what's included.)
Look for the first edition of The Agenda next week.
Leading us into this realm is Jonathan Spiers, our senior reporter and assistant editor. He covered local government earlier in his career and he's the right reporter to take us down this road, with other BizSense staffers assisting him.
BizSense government coverage will remain a living experiment, which we'll watch closely and tweak over time as needed.
We'll of course watch the numbers to see which stories are driving the most interest. But more importantly, we'd also like to hear from you, our loyal BizSense readers, as to what you'd like to see, things that aren't being covered by other local publications.
And as always, if you have a tip on the government beat or anything else our staff should be digging into, please drop us a line at [email protected]