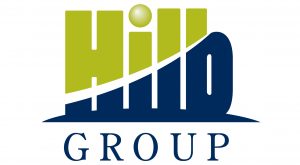 The Hilb Group ended 2018 the same way it ended the previous eight years: on an unrelenting acquisition streak.
The locally based private equity-backed insurance brokerage gobbled up 12 insurance agencies last year, with four of those deals closing in December in South Carolina and New England. That follows 17 such deals in 2017 and 11 in 2016.
"We've done 37 deals in three years," said Ricky Spiro, Hilb Group CEO. "It's been busy."
The Hilb Group was founded in 2010 with a model of using private-equity money to grow by buying up insurance agencies around the country. It since has absorbed 57 agencies and now has 68 offices in 17 states, more than 700 employees and annual revenue of nearly $160 million.
It's one of the fastest-growing companies the Richmond region and the nation, having consistently landed on BizSense's RVA 25 list and the Inc. 5000.
And it's wasting no time staying on that trajectory in the early days of the New Year. It announced its first deal of 2019 this week with the acquisition of the Maryland-based D'Camera Group, a property-casualty insurance agency with an office in Annapolis.
Also in December, the company moved into new headquarters at 6802 Paragon Place in Henrico County. The move brings it across the river for the first time from the Stony Point Office Park, where it had been since it was founded.
Spiro, who took over as CEO in 2017 after the departure of founder and namesake Bob Hilb, said the company has made other internal changes to keep things operating efficiently in line with its constant growth.
As it has snatched up agencies further afield from Richmond, Spiro said it installed a regional platform structure to better oversee its operations in New England, the Mid-Atlantic, Carolinas, Florida and the Midwest.
It also has instituted a companywide data analytics system to better track the performance of its outposts.
"Now we know what business we're writing, where we're writing it and what's coming up for renewal," Spiro said of the upgrades. "No matter how many deals we do, we can now easily integrate them."
The Hilb Group remains majority-owned by private equity firm ABRY Partners, which bought out its previous backer in 2015 and supplied the company with an initial backing of more than $200 million.
Spiro said the firm would look to seal 15-20 deals in 2019, adding to markets it is already in and with an eye on Pennsylvania, Georgia, Ohio and Illinois – four states where it has yet to make an entrance and are close to home.
And Spiro said he'd like to grow the firm's presence in New York, where it is currently just a minor player.
"In the M&A world you never know what's going to happen in markets," Spiro said. "We see plenty of opportunity out there."