Two local companies have kicked off the new year with eight figures' worth of new funding.
Decisiv, a Henrico-based software developer, and TemperPack, a Manchester-based packaging company, this month announced capital raises of $30 million and $22.5 million, respectively.
Founded in 2001, Decisiv makes supply chain communication software used primarily by commercial vehicle, heavy equipment and construction companies.
In describing how the company's product is used, Decisiv spokeswoman Peggy Liao used the example of a delivery truck breaking down.
"Imagine a FedEx truck that makes Amazon deliveries every day," Liao said. "When it breaks down, a couple things happen: The driver probably notices and a (check engine) code will be thrown. That data is created but if it doesn't go anywhere, it's useless,"
"So for those (using) Decisiv, that data flows into a couple of places. It goes to a customer service call center, it goes to the original fleet or whoever owns the trucks, it goes to whoever's managing the trucks on a day-to-day basis, and it flows back to the original manufacturer of the truck."
In 2018 Decisiv landed on the Inc. 5000 list of the country's fastest-growing private companies, posting $15 million in revenue in 2017 and a three-year growth rate of 102 percent.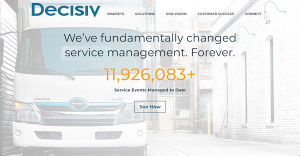 Liao said last year that Decisiv began landing international clients and that the latest equity raise would be used to accelerate that overseas growth. Kayne Partners, a Los Angeles-based private-equity firm, was the investor in the raise.
"We're quite dominant in the North American trucking industry. There's still a lot of growth to be had in North America, but a huge part of the raise will be used expanding into Japan and Europe," she said.
Decisiv has a staff of 113 and is based at 10900 Nuckols Road near Innsbrook.
Save the Styrofoam
TemperPack, which makes packaging materials for goods that need to be kept cold, such as food and pharmaceuticals, has closed on a $22.5 million equity raise.
Brian Powers, James McGoff and Charles Vincent founded TemperPack in 2015.
The company first landed meal kit delivery companies as clients but since has expanded into other types of food distribution and into the life science industry. Powers said while Styrofoam can take hundreds of years to break down, TemperPack's products can be collected curbside for recycling.
"TemperPack replaces Styrofoam with proprietary sustainable materials," Powers said. "We help transport food and pharma products safely through the mail to consumers with our thermal materials."
TemperPack has a 130,000-square-foot factory at 4447 Carolina Ave. in Henrico as well as a facility in North Las Vegas, Nevada. Its company offices are at Clopton Siteworks at 2601 Maury St. in Manchester, and it has 300 employees combined.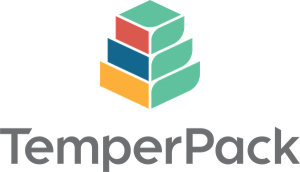 Powers said the new funding will be used for a variety of purposes, including expanding production capacity in both Virginia and Nevada, developing and launching new products, and growing its staff by about 100.
The $22.5 million raise is TemperPack's third. In 2015 it raised $850,000 in its seed round. In 2017, it completed a $12 million Series A round. Washington, D.C.-based investment fund Revolution Growth led the latest round.
Decisiv and TemperPack's deals mark at least the third time an out-of-town business cut an eight-figure check to a local firm in recent weeks.
In late December, Caldwell & Gregory, a Goochland-based laundry services company, closed on a $76 million capital raise led by Pittsburgh-based Incline Equity Partners.