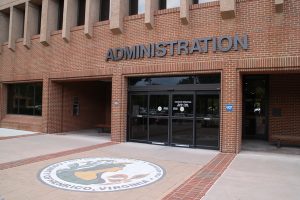 Chesterfield
Supervisors meet at 6 p.m. March 13. Public hearing items include a request from Liv Development to rezone 0.2 acre of a 9.3-acre tract southeast of Otterdale Road and Village Square Parkway from multifamily residential to community business use. The board will hold a budget work session from noon to 5 p.m.
The planning commission meets at 6 p.m. March 19. GEM Capital LLC and Bethany Baptist Church are seeking a rezoning and conditional use planned development designation to allow for residential development on 24 acres east of South Providence Road north of Shadymist Drive.
Goochland
Supervisors meet at 3 p.m. Tuesday. Business includes a request from Main Street Homes to rezone 98 acres at 2051 Manakin Road and 2102 Rockville Road to allow for up to 157 houses. A request from Reed Marsh LLC, tied to homebuilder Lawrence Liesfeld, to rezone 56 acres at 3089 River Road West to allow for 67 single-family home lots is being deferred. Full agenda here.
The planning commission meets at 6:30 p.m. Thursday. John Brockenbrough is requesting a conditional-use permit to operate a distillery on 7 acres at 2750 Maidens Loop. William Massey III seeks to rezone 3 acres at 12594 and 12608 Patterson Ave. to allow for a retail development. Full agenda here.
Hanover
County Attorney Sterling Rives III retired after 31 years in the position. He was hired in 1987 from the Roeder, Durrette and Davenport law firm in Fairfax. The lifelong Richmond resident received a General Assembly resolution commending him for his public service.
Henrico
Anthony Romanello was named executive director of the Henrico County Economic Development Authority. Romanello had served as a deputy county manager since 2016 and previously worked as county administrator of Stafford County for eight years. He succeeds Gary McLaren, who retired in February after leading the EDA since 2009.
Supervisors last week approved a plan of development for the Henrico Aquatics Center and a revised master plan for the Eastern Henrico Recreation Center, among other business.
Powhatan
Supervisors meet at 6 p.m. Monday. The board will receive the proposed budget for fiscal year 2020. Full agenda here.
Richmond
The planning commission meets at 11 a.m. Monday to receive the proposed budget for fiscal years 2020-24. The commission meets in regular session at 1:30 p.m. Business on the consent agenda, typically approved without discussion, includes preliminary approval for a 27-lot subdivision at 401 and 421 W. Seventh St. in Manchester for a townhome development by Eagle Construction of Virginia.