Rocket Pop Media is handling branding and marketing for two of SNP Properties' holdings: a block of buildings between 5 and 27 W. Broad St. branded as The Mezzo Lofts at City Center, and The Penny at Jackson Ward apartments under construction at 0 W. Marshall St. Work will include naming, brand identity, messaging, signage, web design and development, and social media, email and event marketing.
Rocket Pop was hired by Jewish Family Services for strategic planning and marketing. Work will include regional messaging for the locally based social services organization.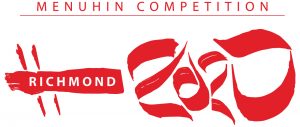 Ndp was hired to create an integrated marketing campaign for Menuhin 2020, an 11-day international violin competition to be held in Richmond. Initial work includes a logo designed to set the tone for the rest of the campaign. The brush strokes-style logo resembles a violin with "2020" forming the instrument's body.
Addison Clark was hired by Richmond Gastroenterology Associates to build a mobile-friendly website and provide ongoing marketing services.
Charles Ryan Associates hired Stephanie Lesniewicz as a digital media strategist in its Richmond office. The Virginia Wesleyan College grad was previously at Seventh Point Media and Marketing in Virginia Beach.
DCH Design launched a brand for Ford Richardson, a workers' compensation defense law firm based in Richmond. Work included a website, business system and collateral design, and photography.
Local photographer Cade Martin shot a campaign for agency 3Atlanta for Georgia-based client Shaw Floors. The images juxtapose polished flooring in unexpected locations and involved floors built in stables and pump houses and carpet laid down outdoors.
Wildfire developed a website for Massachusetts-based pet food company WellPet's Old Mother Hubbard dog biscuit brand. The site follows the agency's previous work for WellPet including brand identity, packaging and a site for its Holistic Select brand.
MTO Kombucha hired Wildfire for a rebrand to include naming, logo, packaging and website. The Virginia-based food supplier's work with Richmond-based Feedback led to discussions with Wildfire to update the brand.
The Martin Agency made four new hires. Jordan Muse, formerly with Wieden+Kennedy New York, is a senior vice president, group account director and assigned to Martin's UPS account. Lance Koenig, formerly with Forsman & Bodenfors in Toronto, is a SVP, global group strategy leading Martin's global strategy work for UPS and Mondelez.
Stephanie Jones is an account director with Martin and joins the Mondelez team from VMLY&R Chicago. Filip Williander is a creative technology director and comes from BBDO New York.
VCU Brandcenter formed a new director's council chosen by executive director Vann Graves. The advisory group represents a shift from a previous board structure and a revamped approach to preparing Brandcenter students for their careers.
Led by Graves, the council is comprised of brand professionals representing firms and organizations such as Google, MetLife, executive search firm Grace Blue, holding company Omnicom, agency Universal McCann and the Educational Activities Board. Council members with Richmond ties include EAB's Pam Royall, Martin Agency CEO Kristen Cavallo and Netflix story editor Howard Jordan Jr., a Richmond native and Brandcenter alum.
Think completed a campaign logo and sponsorship package for an annual 5k put on by Hospice of the Piedmont in Charlottesville. The agency was hired by Midlothian-based WebStrategies to roll out a fundraising campaign for St. Joseph's Villa. Florida-based Grant Team Real Estate renewed its retainer with Think to continue design and brand development work.
Springstory picked up four new clients: SignScapes, a Lakeside-based sign and visual graphics shop; Energy Control Company, a Glen Allen-based firm focused on energy reporting for buildings; Mind Peace Clinic, a Ketamine infusion therapy clinic with locations in Richmond and Arlington; and Justin Laughter, an entertainment and intellectual property attorney with Richmond law firm Threshold Counsel.
FreshMove Media created a website for Vortex Spiral Products, a local spiral ductwork manufacturer.
Colab hired Conor Driscoll as a front-end developer. He was previously with Spotzer Media Group in Amsterdam. Colab launched a website for The Virginia Home in conjunction with the local nonprofit's 125th anniversary.