Two longtime law firms from Richmond and Hampton Roads are now one.
West End-based Cantor Stoneburner Ford Grana & Buckner merged in recent weeks with Breit Drescher Imprevento of Virginia Beach, creating a personal injury firm with 14 attorneys across the two markets.
The combined firm is now formally known as Breit Cantor Grana Buckner, and Breit Cantor for short, a move that looks to take advantage of the name recognition of two of the senior attorneys from both sides – Irvin Cantor and Jeffrey Breit.
They each started their firms about 40 years ago, changing names along the way as partners came and went.
Breit, who said he and Cantor have been friends for decades, began seriously discussing a combination last year.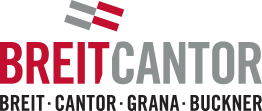 "We said, 'We're both getting old, we have a bunch of lawyers who are great and we should do this together,'" said Breit, 64. "We thought the combination of our guys and gals and theirs would make for a pretty formidable opponent" in the courtroom.
Stephanie Grana, a partner from the Richmond side, said the combination gives the firm the clout and manpower to take cases further afield. The firm specifically focuses on catastrophic injury and wrongful death cases.
"We were trying to get a larger presence throughout Virginia and even on a national level," Grana said. "Jeffrey was looking to branch out as well."
Grana said the firm works 40-60 cases at any given time. The attorneys work on contingency-only, taking 40 percent of damages and settlements on medical malpractice cases, and one-third from personal injury cases.
The deal brings nine attorneys over from the Cantor side and five from Breit. They'll continue to work out of the offices that each firm had kept – at 7130 Glen Forest Drive in the West End, and Breit's office down at the oceanfront in Virginia Beach.
The combined firm said it has won 150 verdicts and settlements of more than $1 million, with several other large cases in the works. One of its most recent filings is representing passengers from the fatal bus crash in Prince George County, which grabbed headlines last month.