A group that includes the founder of two local breweries is planning a new beer-making enterprise in western Chesterfield County.
Hidden Wit Brewing Co. is set to open at 21110 Hull Street Road in Moseley.
Behind the farm brewery are Brad Cooper, co-owner of Steam Bell Beer Works and Canon & Draw Brewing Co., and married couples Kim and Butch Taylor, and Jessica and Chad Ritter.
The Taylors own Titan Auto & Tire, which has two locations in Chesterfield. Jessica Ritter is a director of interior design at Glave & Holmes Architecture and Chad Ritter formerly owned RVA Lawncrafters.
Butch said they all got to know one other through networking and home brewing events around Chesterfield. Cooper was a homebrewer prior to opening Steam Bell, and Chad was formerly the president of James River Homebrewers.
The Taylors had one of Chad's homebrewed beers at a party in December 2017, which helped start the idea for a new brewery. At first they were looking to lease space for a microbrewery, but couldn't find a spot they liked.
Considerate gesture
Butch approached Cooper just to get his blessing to open another brewery in the area.
"He didn't want to step on my toes," Cooper said. "I was like 'Hey man, there's certainly enough room for more than one brewery in Chesterfield County.'"
The conversation continued, and eventually the group asked Cooper if he wanted to become a partner.
"After months of meeting and negotiating, we punted," Taylor said. "I realized I'm in the auto repair business and that I needed (Cooper) for more than just advice."
With Cooper on board, the group went back to the drawing board and decided instead to build a 8,400-square-foot farm brewery from scratch.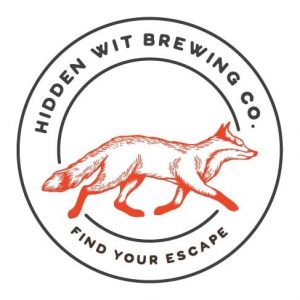 Hidden Wit will sit on 10 acres of land the Taylors purchased for $227,000 on March 1. It's a few miles from the Amelia County line. The brewery will grow some of its own hops and grains, and house a small restaurant.
Homebrewers get a shot
Butch said they'll be brewing with a 20-barrel brewing system, with plans to have 12 beers on tap, including IPAs, sours and a flagship brown ale. He said they'll stay true to Cooper's and Ritter's roots as homebrewers and let the public offer up some beers as well.
"On a monthly or quarterly basis, homebrewers will get to submit their recipe and we'll pick a winner, so to speak," Butch said. "They'll get to commercially brew their recipe with whatever name they give it, and we'll feature it in a small batch."
After the first year, Butch said they plan to move Hidden Wit into distribution as well.
Hidden Wit's total cost will be $3 million. Glave & Holmes will be the architects, Campfire & Co. is handling branding, and the project is currently out to bid to general contractors.
Butch said they're working out the zoning regulations with Chesterfield County, with plans to finalize them by the end of July and to break ground shortly after.
Hidden Wit is aiming to open in spring 2020 and would add to a small but growing list of breweries in Chesterfield.
Steam Bell and Extra Billy's Smokehouse & Brewery are the only breweries currently open for business in the county. Two more are en route to Chester, with Molly's Blind Dog Brewery preparing to open within Molly's Bicycle Shop, and Dancing Kilt Brewery coming to Old Stage Road, near the intersection of Interstate 95 and West Hundred Road.