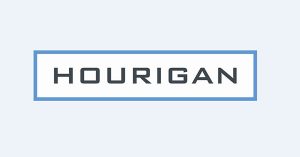 Capping off a 16-year run, an Innsbrook-based contracting firm is joining up with a larger downtown peer.
Capstone Contracting Co. plans to wind down operations next month and join forces with Hourigan, the 26-year-old construction and development firm behind such prominent projects as Dominion Energy's new downtown tower.
The deal was finalized and announced Tuesday. Terms were not disclosed.
Hourigan will absorb Capstone's 24 employees, with Capstone President David Auman named executive vice president over Hourigan's special projects group, which CEO Mark Hourigan described as handling projects at a scale similar to Capstone, ranging from $500,000 to $10 million.
"We have had a great presence in that area and honestly (are) looking to expand it," Hourigan said. "I wanted someone like Dave to lead our special projects group."
Reached Wednesday, Auman deferred comment about the deal to Hourigan, who said talks between the companies started months ago. Auman has been active in the industry locally for 30 years.
Describing the deal as a merger, Hourigan referred to a financial arrangement but said it does not involve his company acquiring Capstone. Rather, he said, the merger allows Auman and his team to join Hourigan, wind down their business, and benefit from and add to Hourigan's resources and workforce, which will end up totaling 225.
"It's a very tight labor market out there right now, so being able to pick up his 20-plus employees and fold them into our company, focused in an area where we're already focused, really gives us great capacity to do more," Hourigan said.
"Dave has done more retail projects and some multifamily that we traditionally have not done a lot of, so it's a great addition for us to have that additional skill set come into the company," he said. "You don't have to buy a company in order to make that happen. Dave can wind his company down, take his chips off the table, come to work for us, and it's a good succession plan for him and for us."
Founded in 2003, Capstone has operated out of its offices at 4235 Innslake Drive, handling projects ranging from Midas of Richmond's new location on Arthur Ashe Boulevard to the Capital One Café in Carytown. Current projects include VCU's Health Hub at 25th, a collaboration with Hourigan.
Hourigan said Capstone's annual revenue has ranged in recent years from about $25 million to $35 million. Hourigan, the company, is bringing in about $400 million, he said.
Beyond the new Dominion tower, notable projects for Hourigan have included Stone Brewing's facility in Fulton, University of Richmond's Queally Center and a recent academic building at Richmond's New Community School.
The company built the former Media General building on East Franklin Street that now houses the Virginia Workers' Compensation Commission. Hourigan's development arm, which launched in 2016, purchased that building as its first acquisition for $13 million before selling it to the state for $20 million.
A few blocks west, Hourigan's on tap to build VCU's $121 million STEM building to replace the Franklin Street Gym.