Submit emails to [email protected]
Law

Suzannah Carretto is a legal assistant with Evolution Divorce & Family Law. She is a graduate of the University of Mary Washington.
At Moran Reeves Conn:
Rhoda Raymond has joined the commercial real estate and securities team as of counsel. She has degrees from Appalachian State University and Regent University.
Dawn Kingsbury Attean and Jacqueline West are paralegals in the complex litigation practice.
Aviation
Perry J. Miller has been appointed president and chief executive officer for the Capital Region Airport Commission, effective Aug. 19. He is with Jackson Municipal Airport Authority in Jackson, Miss. He has degrees from Texas Southern University and Walden University.
Real Estate
A. Clinton Greene has joined One South Commercial as a leasing and sales agent.
Meg Grymes has joined The Steele Group Sotheby's International Realty as a Realtor. She had been with TTR Sotheby's International Realty in Washington, D.C.
Amanda Miller has joined the Small & Associates as a Realtor and sales associate.
Jarnice Gholson has joined the Stony Point office.
Julie Rutkai has joined the Village of Midlothian office.
Marketing/Advertising/PR
Mary Kyle has joined Addison Clark as account manager. She had been with the Innsbrook Foundation.
Rachel Crowe is account manager for Torx Media. She is a graduate of James Madison University.
Education
Terricita Sass is dean of enrollment at Reynolds Community College. She had been with Southern Connecticut State University and has degrees from Capella University, Norfolk State University and Francis Marion University.
At Richard Bland College of William & Mary:
Lashrecse Aird has been named chief of staff.
Cassandra Standberry has been appointed director of human resources. She had been with Virginia Department of Professional & Occupational Regulation.
Lisa Mabry is director of campus housing and residence life. She had been with Chesterfield Alternatives Inc.
Construction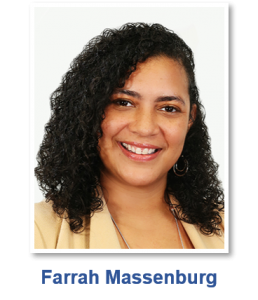 Farrah Massenburg is supplier diversity manager with W.M. Jordan Co. She had been with BFE Construction and is a graduate of Virginia Commonwealth University.
Technology
Orlando Cruz Jr., Brian Gallagher, Justin Rohm and Carl Springer have joined Networking Technologies + Support as deskside support specialists.
Financial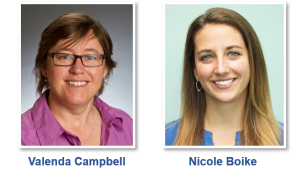 Nicole Boike has been promoted to tax advisor at SBK Financial. She is a graduate of University of Richmond.
Thomas L. Ashbridge V has been promoted to managing director with BB&T Scott & Stringfellow. He is a financial advisor.
Valenda Campbell joined Village Bank as vice president, director of marketing. She had been with Care USA in Atlanta.
Nonprofits
Byron Wine is chief operating officer for The Faison Center. He has degrees from Temple University and Florida Institute of Technology.
At the Urban Land Institute:
Sal Musarra is chair of the Virginia District. He is a vice president with Kimly-Horn.
Deborah van Eersel is chair for mission advancement. She is with the University of Virginia Foundation.
Officers for the Virginia Early Childhood Foundation are: chair, Ned W. Massee with Croatan Avisors; director emeritus, William Ermatinger with Huntington Ingalls Industries in Newport News, Va.; vice-chair, Robert Hurt with Liberty University; secretary, Dr. Cynthia Romero with Eastern Virginia Medical School; and treasurer, Nicholas Sladic with Capital One. Joining the board: Todd Asbury with New Peoples Bankshares Inc.; Luanne Gutermuth with Washington Gas; and Gary Thomson with Thomson Consulting.
The Chesterfield Education Foundation 2019/20 board of trustees is: president, Gary Armstrong; immediate past president, Edward H. Baine; president elect and vice president of programs, Rob Locke; vice president – operations, Jean Cauble; secretary, Kelly Plunkett; and treasurer, Ryan Beethoven. Members-at-large are: Ashley Antoline, Howard Corey, Gregory Cummings, Alden Eldredge, Moses Foster, Greg Gwaltney, Robert Innes, Dante Jackson, Daniel Miller, Steve Raugh and Linda Uphoff.
Joining VCU Massey Cancer Center's Advisory Board: Deborah Johnston with Ask Nurse Debbie; Aaron McClung with Wells Fargo; Elizabeth Minter with Bristol-Meyers Squibb Co.; William O'Keefe; Anna Reed with CarMax; Dr. Travis Shaw; and Christina Todd with Cary Street Partners.
Joining the Massey Alliance Board: Ben Khandan-Barani with KBS Inc.; Ernie Chamberlain with George Real Estate; Andrew Russo with Virginia Commonwealth University; George E. Moore IV with Caprin Asset Management; Brigid Dass with Henrico County Public Schools; Emily Pumphrey with Richmond Convention Center; and Korey Gardner with Sigma Phi Epsilon.
Regional Advocacy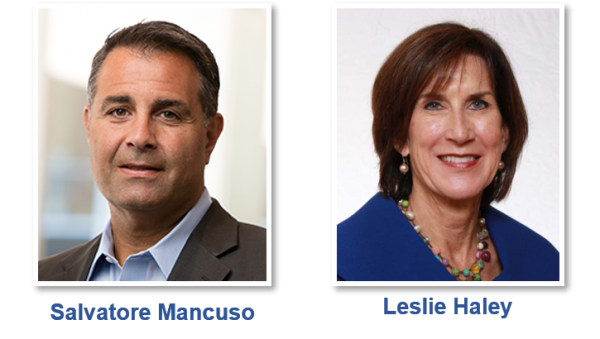 Officers and members of the 2019/2020 board of directors for the Greater Richmond Partnership are: chair, Leslie T. Haley; vice chair, Salvatore Mancuso, general counsel, John D. O'Neill Jr. with Hunton Andrews Kurth; interim president and CEO, Jennifer Wakefield; corporate secretary, Anita Saunders. Public Sector representatives include: Leslie T. Haley with Board of Supervisors, Chesterfield County; Cynthia I. Newbille with Richmond City Council; Angela Kelly-Wiecek with Board of Supervisors, Hanover County; Patricia S. O'Bannon with Board of Supervisors, Henrico County. Private Sector representatives include: Salvatore Mancuso with Altria Group; Buck Stinson with Capital One; Bobby Ukrop withUkrop's Homestyle Foods; and Charlene Whitfield with Dominion Energy. Alternate representatives include: Joseph P. Casey with Chesterfield County; Selena Cuffee-Glenn with City of Richmond; Rhu Harris with Hanover County; John Vithoulkas with Henrico County. Ex-Officio: Phillip Avant with SunTrust Bank.
Associations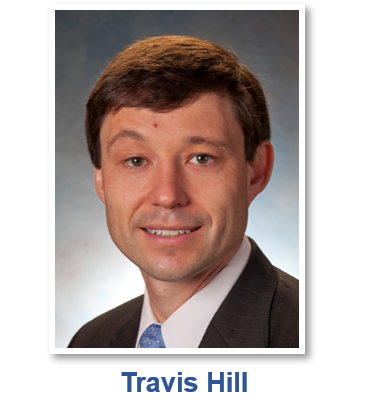 Travis Hill has been named chairman of the Northern Region of the National Conference of Stat Liquor Administrators. He is the CEO of the Virginia ABC.
The 2020 officers for the Home Builders Association of Virginia are: Daniel T. Sandoval with Republic Home Builders in Fredericksburg; first vice president/treasurer, David O. Owen with Boone Homes; second vice president, John W. Ainslie Jr. with Ainslie Group in Virginia Beach; associate vice president/secretary, Ralph L. Costen with Costen Floors; and associate vice president, Charlene Allen with Parksite Inc./DuPont Tyvek.