Email submissions to [email protected].
Departures
William "Bill" Dupler, Chesterfield County's deputy county administrator for community development, has announced his retirement, effective Sept. 30.
Law
Mike McCollum joined Kaleo Legal as a member of the corporate practice. He focuses his practice on advising entrepreneurs and high-growth businesses. He had been with Kaplan Voekler Cunningham & Frank and has degrees from Norwich University, the University of Richmond and Duke University.
Finance
Brian Grizzard has been promoted to president and CEO of New Horizon Bank in Powhatan. He has been the acting president since April.
Margaret Snead has been promoted to head of operations, director, with Luxon Financial.
David Stevens, former President and CEO of the Mortgage Bankers Association, joined the board of directors of George Mason Mortgage.
Government
Joshua Heslinga joined the Virginia Information Technologies Agency as legal compliance manager. He had been with the Office of the Attorney General.
Real Estate
Harrison Hall and Peter Vick joined the retail services team of Colliers International as senior vice presidents. They had been with Divaris Real Estate.

Kate Hochstein and Casey Plato joined Small & Associates as a realtor/sales associates.
At Long & Foster Real Estate:
Justin Taylor Edwards joined the Strawberry Street office.
Sakinah Edens joined the Village of Midlothian office.
Nonprofits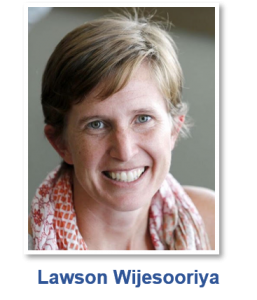 Lawson Wijesooriya is director of development and strategy for Urban Hope.
Nell Nutaitis is the vice president of development for ChildSavers. She had been with the American Red Cross, National Capital Region, and has degrees from the University of Mary Washington and the University of Pennsylvania.
Education
At Virginia Commonwealth University's Brandcenter:
KT Schaeffer and Tom Scharpf are teachers.
Rachel Ensing is director of recruitment and admissions.
Healthcare
Dr. Christopher P. Lake has joined the Hanover office of OrthoVirginia. He has degrees from Florida State University and the University of Florida.
Consulting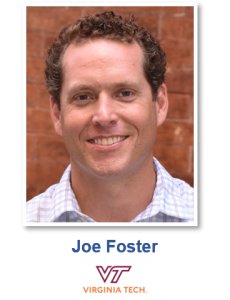 Joe Foster has joined Thought Logic as a managing consultant.
Business Services
Gabriela Acuna, Tyree Flowers, Kyle Grierson, Rebecca Hoover, Mackenzie Mantlo, Bobby Myers, Saunders Riley, Emily Schnell and Mike Zurasky joined Apex Systems as national recruiters.