Email submissions to [email protected].
Departures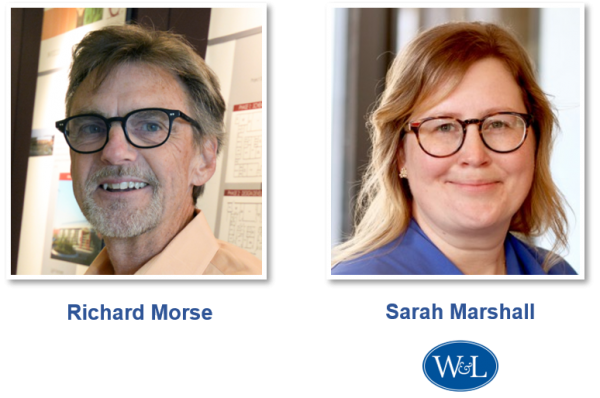 Richard Morse has retired from Cornerstone Architecture & Interior Design. He founded the company in 1991 with Richard Peterson.
Bob Ramsey, executive director for the Virginia College of Emergency Physicians, is retiring. Sarah Marshall will become executive director, effective Oct. 15. She had been with the Virginia Dental Association.
Law
Richard Davis is chief operating officer for McGuireWoods. He had been with Navigant and has degrees from State University of New York at Albany and Columbia University.
At Hirschler:

R. Robert Benaicha is a partner. He is with the commercial real estate and land use and zoning practice groups.
Brent Ashley, Evan Clarke and Sarah Mikowski are associates. Ashley is a member of the mergers and acquisitions, finance and capital markets group. Clarke is in the litigation and alternative dispute resolution practice group. Mikowski focuses her practice on general corporate law, employment law and trust and estate law.

Accounting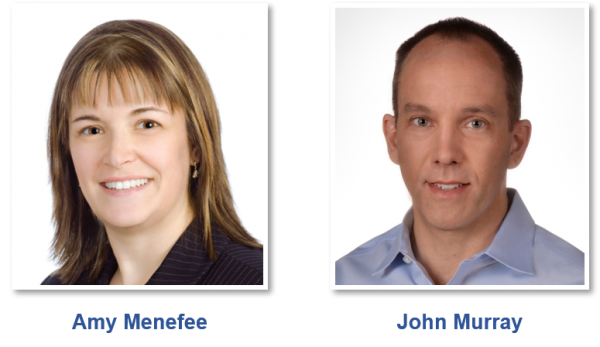 Amy Rybar Menefee and John Murray have been promoted to partners with Keiter. Menefee is a member of the not-for-profit, mergers and acquisitions, and manufacturing and distribution industry teams. Murray is a member of the financial services and mergers and acquisitions teams.
Real Estate/Construction
Mitchell Bode is executive vice president at Boone Homes. He was previously vice president at The Crescent Group.
Melissa Carr has joined commercial property services of Cushman & Wakefield | Thalhimer as a property management assistant. She is a graduate of Virginia Commonwealth University.
Pearl Hill and Chris McDonough have joined the Enterprise office.
Maureen Ennis and Tina Hatch have joined the Midlothian office.
At Long & Foster Real Estate:
Barbara Henderson, Joe Henderson and Henry Oshunwusi have joined the Midlothian office.
Reagan Tomlinson has joined the Grove Avenue office.
Government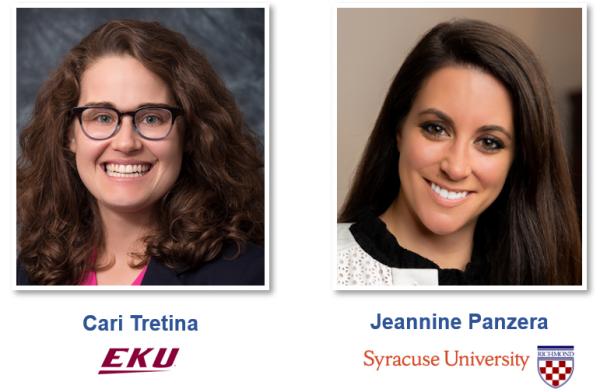 Cari Tretina has been appointed chief of staff for the Henrico County manager, effective Oct. 12. She is currently the director of administration for Henrico's Division of Fire.
Jeannine Panzera is executive director for Henrico County Court Appointed Special Advocates. She had been program director.
Energy
At Dominion Energy, effective December 1: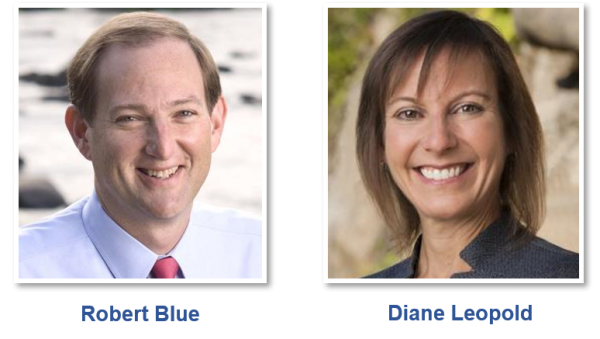 Robert Blue and Diane Leopold have been named co-chief operating officers. They are executive vice presidents. Blue oversees Dominion Energy Virginia and contracted generation operation. Leopold will take over gas transmission and storage operations, along with gas distribution operations.
Carter Reid will become executive vice president and chief of staff for Dominion Energy, in addition to president of Dominion Energy Services. She is currently executive vice president and chief administrative and compliance officer.
Paul Koonce will serve as executive vice president and strategic adviser to Thomas Farrell, CEO, until Koonce's retirement in February 2020. He will step down as head of the power generation group on December 1, but will serve as executive vice president and strategic adviser to Farrell until February 1, when Koonce will retire.
Manufacturing
Ester Codina was appointed senior vice president of service sales and business development for Alfa Laval.
Technology
Ralph Mast joined Solvaria as senior SQL database administrator. He had been with Estes Express Lines.
Nonprofits
Hanover Chamber of Commerce, 2019-2020 executive board is: president, Amanda Porch with Village Bank; past president, Kenny Janes with UBS Financial Services; vice president, Mark Lea with Richweb; treasurer, Alexander Morgan with James River Cellars Winery; and executive director, Melissa Miller with the chamber.
Healthcare
Ryan Jensen is chief executive officer of Henrico Doctors' Hospital and Retreat Doctors' Hospital, effective Nov. 1. He is currently with Desert Springs Hospital in Las Vegas, Nevada. He has degrees from Brigham Young University and The George Washington University.
Marketing/Advertising/PR
Shirley Chu joined Green Fin Studio as a communications assistant. She had been with the Consortium for Ocean Leadership in Washington, D.C.
At Spurrier Group:
Hampton Eubanks is a senior project manager. She is a graduate of the University of Virginia.
Erin Brown is a digital analyst in the media intelligence team. She has degrees from St. Leo University.
At The Martin Agency, the Cultural Impact Lab:
Becca Grimes is group media director.
Jeane Bibona has been promoted to group director of investments.
Susan Zirkle has been promoted to associate media director.
Mark Shank has been promoted to media planner.
Telecom
At Simplicity VoIP, Comtel Communications:
Emily May is marketing manager. She had been with Rappahannock Westminster Canterbury.
Chad Fugett is an account executive with the Simplicity VoIP team. He had been with Konica Minolta Business Solutions USA.