Law
Kevin Bender is an associate of the estate planning, including private client and fiduciary services, practice of Williams Mullen. He is a graduate of the University of Virginia and the College of William and Mary.
Real Estate
Scott Green has joined Exit First Realty as a Realtor.
Berkeley Fergusson has joined NAI Dominion as a sales and leasing associate.
Healthcare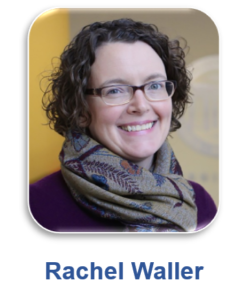 Dr. Rachel R. Waller is medical director for Health Brigade, formerly the Fan Free Clinic. She had been with ACC Resident Primary Care Practice at Virginia Commonwealth University.
Education
Tomikia LeGrande is vice president for strategy, enrollment management and student success at Virginia Commonwealth University. She has been vice provost for strategic enrollment management.
Finance
Dennis Wagner is vice president, SBA Lender for the Virginia Market of First National Bank. He had been with Atlantic Capital Bank.
Matthew J. Illian is director of responsible investing for United Church Funds. He had been with VestedIn.
Services
Victor McKenzie Jr. is the executive director of the Substance Abuse & Addiction Recovery Alliance. He had been with Neighborhood Resource Center of Greater Fulton.
Government
Joseph T. "Tom" Tokarz II has been appointed county attorney, effective Aug. 15. He has been the acting county attorney.
Terrell Hughes has been named director of the department of public works, effective Aug. 31. He is with the Virginia Department of Transportation.
Business Services
Kelly Brookins is marketing director for Virginia Linen, Mat and Uniform Service. She had been with Bufford Restaurant Group.
Construction
Christopher Croft has been promoted to general manager for Valcourt Building Services.
Hospitality
Tiffney Liso is the corporate director of revenue management for Kalyan Hospitality.
Adrian Girald is the chief engineer of the Residence Inn Short Pump at the Notch.