2020 presented new challenges for Richmond's marketing problem-solvers, with the pandemic requiring agencies to rethink their approach to campaigns and how they're produced. But that didn't seem to slow down their output.
The year started off with a name change for one of Richmond's longer-running agencies, while one of its Scott's Addition neighbors expanded its office footprint, taking the entire Power Plant at Lucky Strike building in Shockoe Bottom as a second location.
And just as the year was beginning to wrap up, the industry's attention turned to Richmond once more as The Martin Agency was named Adweek's U.S. Agency of the Year, capping off an unusual but productive 12 months.
Here are our picks for this year's standout locally produced ads and memorable marketing moments, in no particular order, pulled from The Pitch and other BizSense coverage:
NBC12 – 'Forecast of Fear' promo
Forecast of Fear – Trailer (:60) from NBC12 Marketing on Vimeo.
This 60-second clip accounted for three of five awards that NBC12 Marketing picked up in this year's Promax Awards North America competition. "Forecast of Fear" won gold and silver awards in the branding/image news station category, as well as a gold for weather promotional spot.
Made Creative/Departure Point – Fan Area Business Alliance promo
Made Creative led a rebrand for the Fan Area Business Alliance. The effort included a refreshed website developed by Stovepipe, as well as a logo and a video filmed and produced by Departure Point Films. Various member businesses and owners are featured in the two-minute clip, which was written and conceptualized by Small and Mike Ward of Milepost 0 Creative.
The Martin Agency – Old Navy family portrait spot
After landing Old Navy as a client in February, The Martin Agency released this clip in May to announce a $30 million clothing donation that the retailer made to families in need. Featuring time-lapsed footage of Richmond artist Noah Scalin creating a family portrait using 1,000 pieces of the clothing brand's items, the video marked Scalin's first art installation associated with a brand, and signaled the start of the agency's work for Old Navy, which Adweek cited in naming Martin its 2020 U.S. Agency of the Year.
Familiar Creatures – 'Keep Calm and Nom Nom' campaign
FC_NomNom_16x9 from Familiar Creatures on Vimeo.
Scott's Addition-based Familiar Creatures responded to the pandemic with this multifaceted campaign aimed at helping area restaurants. A website encouraged patrons to purchase gift cards for establishments, and a commercial produced with local studio Spang encouraged Richmonders to order takeout or delivery using images of food from local restaurants.
Five19/The Branching – Allen & Allen 'Little Moments' spot
Allen & Allen – There's Power in the Little Moments from FIVE19 on Vimeo.
Five19 created this commercial for law firm Allen & Allen. Called "There's Power in the Little Moments," the 60-second video shows clips of families staying at home amid the pandemic. Film production house The Branching worked with the agency on the ad.
Siddall/Cream Studio – MADD Virginia campaign
Siddall collaborated with Cream Studio on this drunk driving awareness campaign for MADD Virginia. The campaign highlighted victims Kaitlyn Duffy and Sheila and Yolanda McCowan and included statewide TV spots, radio and social media advertising.
Isabel Kerr – Alzheimer's Association content piece
VCU Brandcenter student Isabel Kerr took home best-in-show honors in the student competition at this year's Richmond Show for this 60-second clip for Alzheimer's Association. Kerr's website describes the clip as "a content piece exploring the passage of a terrible disease."
Alice Blue/Patients & Purpose – World Without Exploitation ads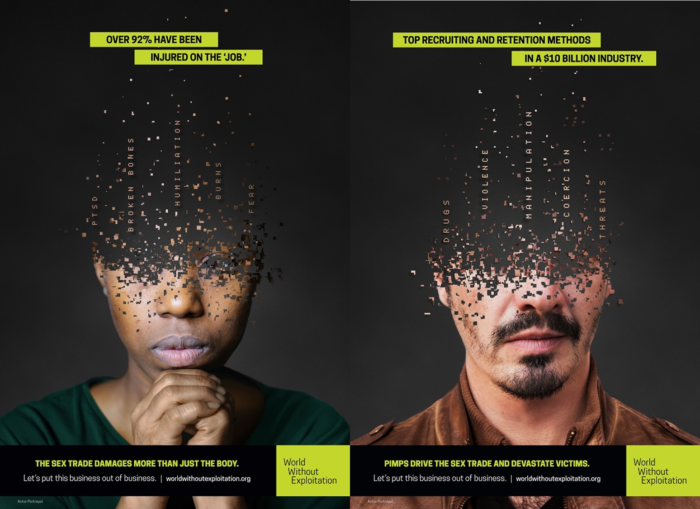 Alice Blue worked with New York healthcare ad agency Patients & Purpose on this campaign to support World Without Exploitation, a coalition against sex trafficking. Work included a series of ads with the slogan "Let's put this business out of business."
Elevation – National D-Day Memorial ads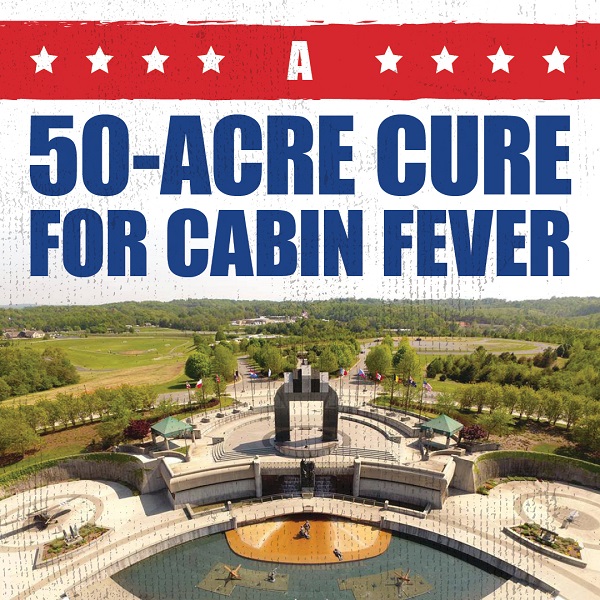 Elevation's promotional campaign for the National D-Day Memorial in Bedford featured ads with taglines such as "A 50-acre cure for cabin fever," "Drive to Bedford — be transported to Normandy" and "A place where you can move freely — and be moved by freedom." The campaign consisted of paid social media advertising and was credited with a 38 percent increase in website visits compared to the same time last year.
Brand Federation/Markham & Stein – Children's Hospital 'Wonder Tower' campaign
Richmond-based Brand Federation handled research, brand and messaging work for this marketing campaign promoting Children's Hospital Foundation's Built for Kids capital campaign to support construction of a new inpatient and emergency tower at Children's Hospital of Richmond at VCU. The marketing campaign was conceptualized and designed by Miami-based agency Markham & Stein and included a brand video, TV spot and webpage.