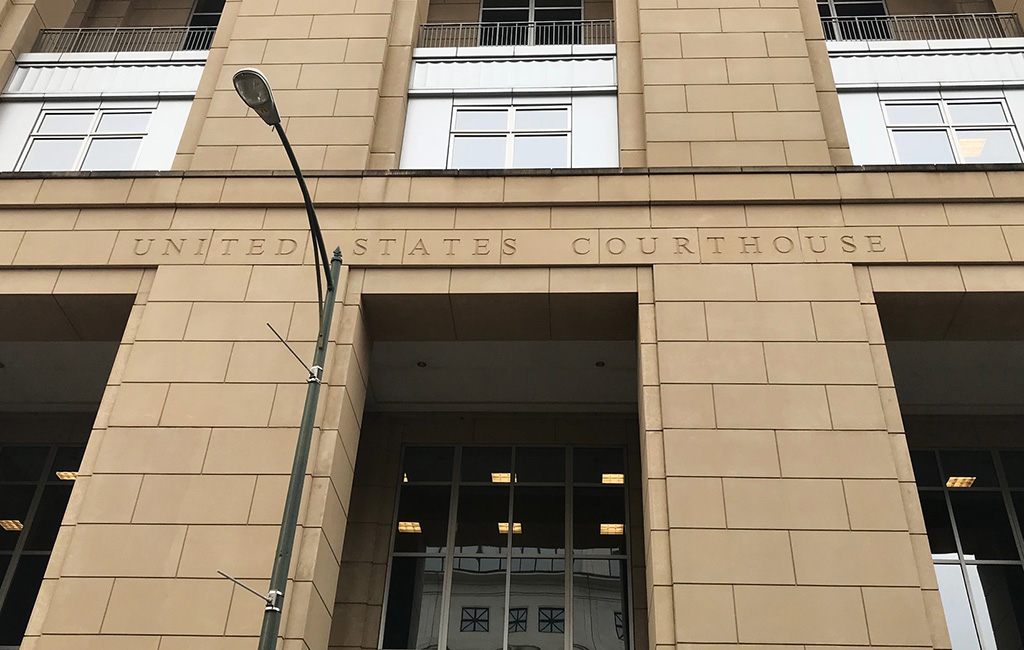 When Josh Romano and Lindsey Passmore began working together nearly a decade ago, their families became friendly enough that Romano would sometimes babysit her son and take the 6-year-old to places like the Science Museum of Virginia.
The friendship was such that one of Romano's businesses, CNJ Ventures, was so named as a play on the son's and Josh's initials, Passmore said.
But years later, by the time Passmore was questioned about her involvement with Romano in an alleged financial fraud and embezzlement scheme, the former real estate paralegal said she told FBI agents that Romano was a narcissist and had tried to take advantage of her.
The change in her opinion of the once-prominent local house-flipper was one of several revelations in Day 2 of Romano's federal criminal trial on Tuesday. Jurors heard testimony from Passmore, her former boss Page Allen, and Rhett Starke, the local investor who came to learn that $1.2 million of his loaned funds for six of Romano's home rehab projects had been moved between the projects without his knowledge or approval.
Romano, who wound down his Cobblestone Development Group in 2018 amid mounting debt and disputes with former clients, blames Passmore and Allen for the misappropriated funds. He argues that only they had the authority and ability to move money between the projects' escrow accounts that were kept with Allen's law firm, S. Page Allen & Associates.
Passmore, who has pleaded guilty to a felony charge of conspiracy to commit wire fraud and is testifying in the trial in hopes of a lighter sentence, said Tuesday that Romano asked her for help and they came up with the scheme together when funds for one of the projects dried up. She said she did not pocket any of the money and offered to help Romano solely because they were friends.
Of Romano, Passmore said, "He was like a brother to me."
She said Romano was frustrated that he was paying interest on the funds but could not touch them without permission from Starke, who provided the loans through his Tuckahoe Funding LLC, a so-called hard money lender that charged 12 percent annual interest on its loans.
Starke, a local homebuilder, testified that he started Tuckahoe Funding after using other private lenders in town that charged twice as much interest. He said he met Romano in 2015 through an introduction by Passmore, who he'd been working with exclusively in his lending business.
When he observed that work on several of Romano's projects was not progressing in mid-2017, Starke said he was concerned about Romano accruing interest and offered to hold off payments until work got going. He said he also floated the idea of moving funds from one escrow account to another via loan refinancing.
Starke said Romano replied that he wasn't worried about the situation, and he said escrow balances that he'd requested from Passmore assured him that the funds were still there.
As Starke said, "It was like hearing from your banker that the money is in the bank."
Passmore has admitted, however, that those balances were fraudulent and were nowhere close to the little to no funds that remained in the accounts. According to the federal indictment in the case, the reported account balances for the six projects totaled more than $1 million, whereas the actual funds that remained totaled $676.
Federal prosecutors allege that Romano steered the scheme and that Passmore wouldn't have done what she did if he hadn't been involved. Assistant U.S. Attorney Michael Moore argued some of the misappropriated funds were used by Romano for personal expenses, and that Romano later filed for Chapter 7 bankruptcy to avoid having to pay back Starke and other creditors.
Romano, 40, is charged with conspiring to commit bank fraud and committing wire fraud against Tuckahoe Funding. Moore has also said Romano lied under oath on two occasions during testimony in his bankruptcy proceedings, allegedly claiming that Allen and Passmore stole the funds in question.
Romano has pleaded not guilty and faces up to 20 years in prison if convicted on the conspiracy count, as well as a $250,000 fine, full restitution, forfeiture of assets and three years' supervised release.
According to Passmore, Romano told her the interest on the Tuckahoe Funding loans was a problem and he needed more money coming in so he could get more renovation jobs to pay the loans back and profit from other projects. She said he wanted to use one of the properties as a credit line so he could get more money faster, pay down the interest on the loans and get more projects done.
Asked her reaction to Romano's plan, Passmore said she told him no, to which she said Romano replied, "It's my ass on the line. I'm the one making payments on it. I should be able to use it."
Passmore was authorized to disburse construction draws from the escrow accounts and said she suggested the scheme of moving funds between projects when Romano asked her for help. She said she did so – and kept accurate records of the embezzlement – because she believed Romano would pay back the money.
"I thought he was going to do what he said and pay the money back and complete the projects," Passmore said.
Years later, some of the projects remained unfinished or were completed by other builders after Starke bought them back through deeds in lieu of foreclosure. The property that was said to be used as a credit line remained an unimproved lot as of a few weeks ago, according to photos presented Tuesday.
Starke, 64, testified that he thought he and Romano had a social relationship, playing golf together, having parties with their families and at one time taking a long weekend golf trip to Myrtle Beach together.
While he was concerned about progress on the projects, Starke said he balanced that with the balance sheets that Passmore provided and knowing that Romano was busy with "Richmond Rehabbers," the HGTV pilot that featured Romano's company and raised his local profile.
He said Romano invited him to lunch in late 2017 to tell him all the escrow funds were gone, placing the blame on Passmore and Allen. He said Allen produced ledgers that showed where the money went, and through a mediation settlement, Allen paid him the money he was owed. That settlement totaled $600,000, $75,000 of which Allen said was paid by her malpractice insurance carrier.
Allen said Passmore contributed about $1,000 to cover the mediation cost. The rest of the settlement was paid by Allen, who said she borrowed on her life insurance and pulled from her retirement account to pay $325,000 immediately and the rest on a schedule through the rest of this year.
Allen has said she didn't fire Passmore because staffing was a challenge and she never really knew how the funds were misappropriated. She said Passmore had never stolen or moved funds before and described her as an excellent paralegal.
Allen is under investigation by the Virginia State Bar, which has had an investigator present at the trial, Moore noted during questioning.
Passmore, who is currently unemployed, said she confessed to Allen in late 2017 after Romano and Starke started inquiring about the escrow balances. She said she'd told Romano and Dan Allen, who oversaw Cobblestone's operations, that they needed to wrap up the money situation before she expected to be out on maternity leave.
"I was the only one (at the law firm) who knew what was going on," she said.
Passmore said Romano repeatedly referred to the scheme as "robbing Peter to pay Paul," a phrase commonly used to refer to redistribution of income and eliminating a debt by taking on another debt. Another witness, Corey Booker, an attorney who worked on Romano's bankruptcy case, also said Romano used the phrase when discussing his need to move funds between projects.
Asked her motivation if not to profit from the scheme, Passmore reiterated, "I was trying to help Mr. Romano."
In his opening statement Monday, Romano's attorney, Vaughan Jones, told the jury they would hear the "Rob Peter to pay Paul" phrase and said their challenge would be to "to figure out who's Peter and who's Paul and who's committing the robbery."
With the government resting its case Tuesday, Jones is scheduled to make his case for the defense when the trial resumes today at 9 a.m. Jones told U.S. District Court Judge Robert Payne that he expects to call three witnesses, compared to nine that were called by the prosecution.